London Book Fair 2023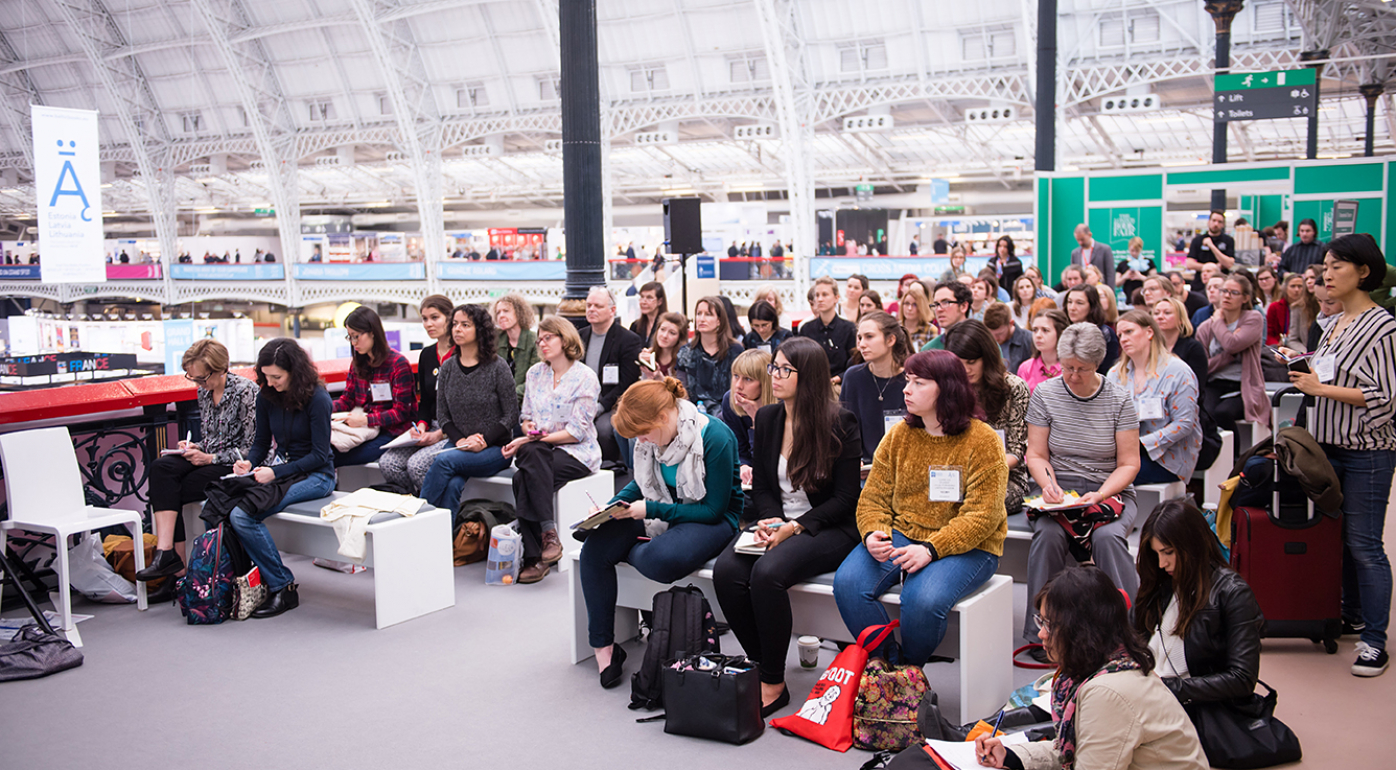 The London Book Fair returns to Olympia in April 2023 with a programme of seminars and events, including a Ukraine Special Guest Spotlight.
London Book Fair is a trade fair for business-to-business audiences from around the world. As LBF's international strategic partner, here at the British Council, we run a programme designed to encourage deeper connections between the UK and international publishing professionals.
This year we will be co-hosting the International Lounge with the UK's Department for Business and Trade. Please visit us at Stand 2C01 on the mezzanine floor of the Grand Hall.
If you're heading to The London Book Fair in April, join us at these seminar events. All the following events take place at Olympia Conference Centre, London.
Find out more about The London Book Fair and book your ticket at The London Book Fair website.
Translation in Multilingual India
Tuesday 18 April 2023 | 13.15-14.00
Olympia, Literary Translation Centre (2D110)
While most countries only have one, two or three official languages, India has 23. But the reality is that multilingualism is at play in daily life all over the world when indigenous languages, immigrant languages and post-colonial legacies are recognised alongside official languages. Most translation in India takes place between Indian languages, but this tradition is facing challenges as there are fewer translators working between lesser represented languages and particularly between languages which are geographically distant (i.e. Assamese to Kannada). This session will explore how translators working to and from Indian languages operate in this context – how language hierarchies and power dynamics affect what is translated, what voices are not being heard, how 'bridge' languages and translations are increasingly required and what organisational and funding structures are available for supporting translators and publishers. 
Nikhil Pandhi (translator and academic), Samvartha Sahil (writer translator and filmmaker) and Namrata Chaturvedi (translator and academic) in conversation with Kavita Bhanot.
Find out more about Translation in Multilingual India
Art After War: The Future of Ukrainian Literature
Tuesday 18 April 2023 | 13.30-14.30
Olympia, English PEN Literary Salon (2A302)
Ukraine's rich cultural and literary heritage and infrastructure is under extreme threat, and yet its artists, writers and creatives continue to create and develop work. But how does a country build a literary future during times of war? And how does such national trauma shape the art that is produced? Journalist Tetyana Teren (Executive Director of PEN Ukraine) and authors Victoria Amelina and Kateryna Babkina will discuss how Ukraine's literary legacy will evolve, how a country reclaims its intellectual and cultural identity when it's under attack, and how writing can be a form of resistance. The discussion will be hosted by Sofia Cheliak, Ukrainian journalist and culture manager.
This event is delivered by English PEN in partnership with PEN Ukraine and with support from the British Council.
Find out more about Art After War: The Future of Ukrainian Literature 
Publishing in Sub-Saharan Africa Networking Session
Wednesday 19 April 2023 | 13.00-14.00
Olympia, BC/DBT International Lounge (2C01)
Join us to hear insights about the publishing and literature sectors in the nine countries of Sub-Saharan Africa where the British Council works (Ethiopia, Ghana, Kenya, Nigeria, Senegal, South Africa, Sudan, Uganda and Zimbabwe). Learn about British Council's forthcoming work in this area and network with other publishers and literature professionals.
This event is available by invitation only.
Decolonising Eastern Europe: Found in Translation
Thursday 20 April 2023 | 11.05-11.50
Olympia, Literary Translation Centre (2D110)
In this discussion we will explore experiences from the Balkans, Georgia and Ukraine, showcasing examples of decolonising practices – specifics of writing, linguistic practices, including the "bridge translation", trends and topics and discussing challenges faced by authors and translators working today. The panel also aims to reflect discussions taking place in the sector more broadly as highlighted in the collection of essays Violent Phenomena, exploring translation and its refusal as spaces of resistance and reframing the cultural patterns in different post-Soviet contexts.
Nina Murray (American-Ukrainian poet and translator), Tanja Tuma (Slovenian writer and publisher) and Iva Pezuashvili (Georgian writer and screenwriter) in conversation with Olha Mukha (PEN International)
Find out more about Decolonising Eastern Europe: Found in Translation