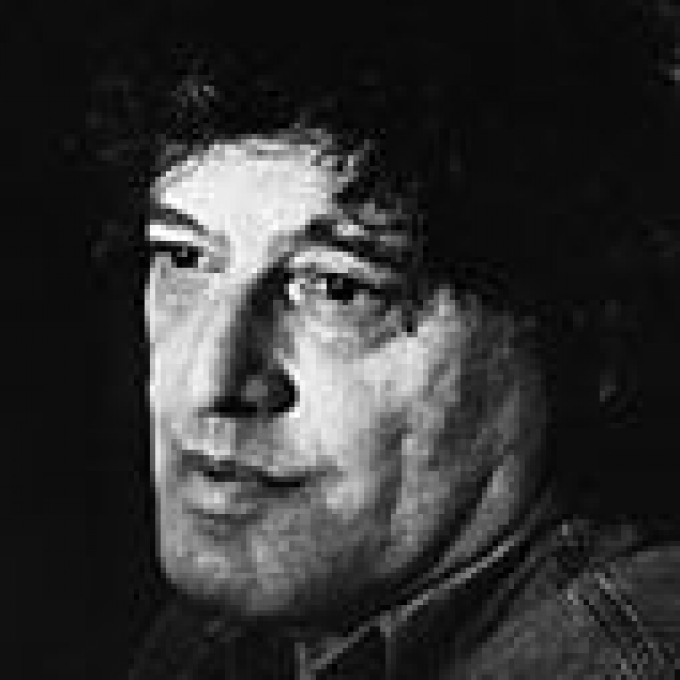 Tom Stoppard
Publishers:
Agents:
Biography
Playwright Sir Tom Stoppard was born Tomás Straüssler on 3 July 1937 in Zlín, Czechoslovakia.
He grew up in Singapore and India during the Second World War and moved to England in 1946 with his mother and stepfather, his own father having been killed in Singapore. Educated at schools in Nottinghamshire and Yorkshire, he became a journalist working for the Western Daily Press (1954-8) and the Bristol Evening World (1958-60), and became theatre critic for Scene magazine in London (1962-3). He began writing plays for radio and television, including The Dissolution of Dominic Boot (1964), A Walk on the Water, televised in 1963, and The Stand-Ins, later revised as The Real Inspector Hound (1968). Albert's Bridge (1968) was first broadcast by BBC Radio in 1967.

Rosencrantz and Guildenstern Are Dead (1967) premiered at the Edinburgh Fringe Festival in 1966. The play came to the attention of Kenneth Tynan, then working for the National Theatre, and it was produced at the National in 1967 and on Broadway in 1967, winning a Tony Award for Best Play (USA) in 1968. The Real Inspector Hound was first staged in 1968, followed by productions of Albert's Bridge and If You're Glad I'll Be Frank, both in 1969.

His play Jumpers (1972) was staged at the National Theatre in 1972 and his adaptation of Lorca's The House of Bernarda Alba was first performed in the same year. Travesties (1975) was first staged by the Royal Shakespeare Company in 1974, transferring to New York in 1975 where it won a Tony Award for Best Play. Every Good Boy Deserves Favour (1976), was inspired by his friendship with Viktor Fainberg, who had been imprisoned in Czechoslovakia by the Soviets, and Stoppard began to speak out on behalf of dissidents including the Czech playwright Vaclav Havel, who had been charged with subversion. Professional Foul (1978) was written for Amnesty International's Prisoner of Conscience Year in 1977.

On the Razzle, adapted from Johann Nestroy's Einen Jux will er sich machen, was staged at the National Theatre in 1981, followed by The Real Thing in 1982. He was on the board of the National Theatre from 1989-2003. His trilogy of plays set in 19th century Russia, The Coast of Utopia (2002), was first staged at the National Theatre in 2002.

Tom Stoppard was knighted in 1997. He lives in London. His latest plays include Heroes (2005), Rock 'n' Roll (2006) and The Hard Problem (2015). He has written the screenplays for adaptations of Anna Karenina (2012) and Tulip Fever (2014), and co-wrote the screenplay for Shakespeare in Love (1998).
Critical perspective
Tom Stoppard is a deceptive dramatist.
He is always written about as if he were an intellectual acrobat and dazzling word-spinner delighted by ideas and deficient in emotion. And it is perfectly true that he is unafraid to deal with subjects that would deter many dramatists; from metaphysics and quantum mechanics to moral philosophy and moon landings. But behind the intellectual high jinx there lurks an often passionate humanist whose writing betrays an increasing concern both with the abuse of freedom and the nature of love. Whatever Stoppard is, he is certainly not a cold fish. The key to his work, both formally and intellectually, lies in the idea of collision: as he once told a New York Times interviewer, 'I write plays because writing dialogue is the only respectable way of contradicting myself.' After a peripatetic childhood (born in Czechoslovakia, he was raised in both Singapore and India) and an early career as a Bristol journalist, he gravitated naturally towards drama with its built-in opportunities for dialectic and debate. His early works were brief, ingenious radio dramas but in the mid-60s he sat down to write a substantial novel and play. He was convinced that the novel, Lord Malquist and Mr Moon (1966) would make his name. In the event it was the play, Rosencrantz and Guildenstern Are Dead (1967), first produced at the Edinburgh Festival in 1966 and a year later by the National Theatre, that earned him fame and fortune.

Both works, however, clearly establish Stoppard's chosen territory. The novel - a wild, macabre farce taking place at the time of Churchill's funeral - contains a serious debate about whether life fulfils a predetermined pattern or whether it is simply a series of random events. And the play is based on the favoured Stoppard pattern of collision: two minor figures from Shakespeare's tragedy, uncertain of their own identities and passing the time flipping coins and playing word-games, come up against the seemingly inexplicable public events that make up Hamlet. Owing a big debt to Beckett and Pirandello as well as Shakespeare, the play nevertheless marked Stoppard out as a highly original voice. Nor was the play simply an erudite box of tricks: Rosencrantz and Guildenstern's acceptance of death as a means of discovering their true identities remains emotionally touching.

Stoppard's delight in the juxtaposition of, or collision between, two different worlds is a constant throughout his career. In his next stage-play, The Real Inspector Hound (1968), two theatre-critics disappear from their own cosily ordered world into the chaotic mystery of a country-house thriller and, like Rosencrantz and Guildenstern, end up dead. But in Jumpers (1972), written for the National Theatre, Stoppard takes the idea of collision infinitely further. On the one hand we watch a moral philosopher called George Moore, married to an ex-musical comedy queen, wrestling in his study with a convoluted lecture on God; meanwhile, in the outer world, an academic gymnast is murdered, astronauts are scrapping with each other on the moon and Britain is in the grip of an authoritarian Radical-Liberal government. It's a play in which Shavian debate interacts with showbiz razzle-dazzle, but behind it, as always with Stoppard, lies a serious idea: the question of whether moral values are purely social constructs or stem from an absolute divinity. Stoppard's ability to choreograph ideas was further confirmed by Travesties (1975). Starting from the historical fact that Lenin, James Joyce and the Dadaist Tristan Tzara were all in Zurich at the same time in 1917, Stoppard explores both the nature of political and artistic revolution and the fallibility of memory: characters and events are all shakily recollected by a minor consular official, Henry Carr. Although immensely entertaining, the play suffers from its apparent endorsement of a Wildean belief in art for art's sake while ignoring Wilde's own subversive socialism. But any idea that Stoppard was simply a detached, apolitical stylist was knocked firmly on the head by the two works that followed. One, Every Good Boy Deserves Favour (1978), dealing with the incarceration in Soviet madhouses of perfectly sane dissidents, was a witty assault on institutional evil. The other, Professional Foul (1978), was written for television and showed Stoppard tackling moral and political issues with absolute clarity: it dealt with a Cambridge Professor who visits Prague to see a football match and deliver a lecture on 'Ethical Fictions as Ethical Foundations' only to find himself confronting the real world of political persecution and learning that there is a clear distinction between right and wrong.

These two plays showed Stoppard's passionate concern with human rights. And The Real Thing (1982), arguably his best play, proved that he could write about the pain of adultery and the excitement of love without sacrificing one iota of his wit and intelligence: along with Harold Pinter's Betrayal and Peter Nichols's Passion Play, it is part of a remarkable triptych of plays by middle-aged British dramatists on the theme of deception. What makes Stoppard's play special is that, partly because the hero is a successful writer with several of the dramatist's own characteristics, it embraces so many other themes, not least the relativity of perception and the difficulty of deciding what 'the real thing' actually is in art, life and politics. The play is structurally intricate, philosophically challenging and emotionally affecting in its portrayal of a brain-box hero who gains self-knowledge through suffering.

Having demonstrated both his moral commitment and ability to deal with quotidian passions, Stoppard increasingly devoted himself to adaptations (of work by Schnitzler, Molnar and Havel) film scripts (Brazil) and even opera libretti. His next major play, Hapgood (1988), enjoyed mixed fortunes: many found its mixture of quantum physics, espionage melodrama and romantic comedy confusing, though quite clearly the play was about the absence of fixity in human affairs. But In the Native State (1991) was a fine radio play, later adapted for the stage as Indian Ink, about the collision between a free-spirited English female poet and the India of the 1930s. And Arcadia (1993) dazzlingly showed Stoppard's return to theatrical form. Two time-periods and worlds - a stately country house in 1809 and 1989 - were juxtaposed and the whole play revolved around a series of antitheses: classicism and romanticism, art and nature, order and chaos, determinism and free will. But there was also something inexplicably moving about the eventual merger of the play's two periods and about the play's heroine, a 13-year old mathematical genius, dying a premature death. Stoppard's capacity to touch the heart was even more apparent in The Invention of Love (1997) where the deceased poet-scholar, A. E. Housman, encounters his younger self and realises he is powerless to affect the course of his uncertain and emotionally unfulfilled life. In all these later works Stoppard displays his characteristic blend of erudition, wit and playfulness. What has become clear, however, is that he is a very passionate writer filled with a fear of cosmic disorder, hungry for some kind of secure, post-Christian value-system and, as T. S. Eliot said of John Webster, 'much possessed by death.'


Michael Billington, 2002
Bibliography
2004
Pirandello's Henry IV
1997
The Invention of Love
1993
The Television Plays 1965-1984
1986
Dalliance/Undiscovered Country
1983
The Dog It was that Died and Other Plays
1980
Undiscovered Country
1980
Dogg's Hamlet/Cahoot's Macbeth
1978
Every Good Boy Deserves Favour/Professional Foul
1976
Dirty Linen/New-Found-Land
1973
Artist Descending a Staircase/Where are They Now ?
1968
The Real Inspector Hound
1967
Rosencrantz and Guildenstern are Dead
1966
Lord Malquist and Mr Moon
Awards
2015
PEN/Allen Foundation Literary Service Award
2007
Tony Award for Best Play (USA)
2001
Tony Award for Best Revival of a Play (USA)
1997
Evening Standard Award for Best Play of the Year
1995
Tony Award for Best Play (USA)
1994
Laurence Olivier/BBC Award for Best New Play
1993
Critics' Circle Award for Best New Play
1993
Evening Standard Award for Best Play of the Year
1984
Antoinette Perry Award for Best Play
1984
New York Drama Critics' Circle Award for Best Foreign Play
1984
Tony Award for Best Play (USA)
1982
Evening Standard Award for Best Play of the Year
1978
Evening Standard Award for Best Play of the Year
1976
Antoinette Perry Award for Best Play
1976
New York Drama Critics' Circle Award for Best Play
1976
Tony Award for Best Play (USA)
1974
Evening Standard Award for Best Comedy of the Year
1972
Evening Standard Award for Best Play of the Year
1972
Plays and Players Best Play Award
1968
Antoinette Perry Award for Best Play
1968
New York Drama Critics' Circle Award for Best Play
1968
Tony Award for Best Play (USA)
1967
Evening Standard Award for Most Promising Playwright
1967
Plays and Players Best Play Award