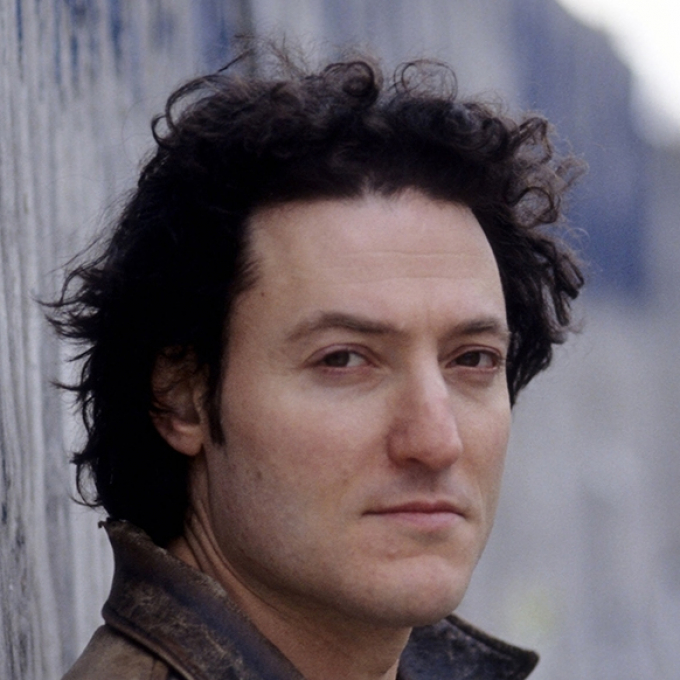 Tobias Hill
Publishers:
Agents:
Biography
Poet and novelist Tobias Hill was born in London, England, on 30 March 1970.
He read English at Sussex University and spent two years teaching in Japan.
He is the author of the collections of poetry Year of the Dog (1995), Midnight in the City of Clocks (1996), influenced by his experiences living in Japan, Zoo (1998), which coincided with his tenure as Poet in Residence at London Zoo as part of the Poetry Places scheme administered by the Poetry Society, and Nocturne in Chrome & Sunset Yellow (2006). In 2004, he was named as one of the Poetry Book Society's 'Next Generation' poets. 
He is also the author of an acclaimed collection of short stories, Skin (1997), which won the PEN/Macmillan Silver Pen Award. Adaptations of his poetry and short stories have been broadcast on BBC Radio 4. He has also worked as rock critic for the Sunday Telegraph newspaper in London and as the poetry editor of the Richmond Review. His fiction includes the novels Underground, published in 1999, a dark story set on the London Underground system; and The Love of Stones (2001), spanning six centuries in the tale of a long-lost jewel once owned by Elizabeth I. The book has been published in seven languages and in 11 countries and is being developed as a film by Granada Films. His third novel, The Cryptographer, the story of a mysterious and charming quadrillionaire, who is the creator of the world's first great electric currency, was published in 2003.
His latest novels are The Hidden (2009) and What Was Promised (2014). He has also written a book for children, The Lion Who Ate Everything (2008), illustrated by Michael Foreman. 
Tobias Hill lives in London and is Royal Society of Literature Fellow at Sussex University. 
Critical perspective
Tobias Hill is a poet with a darkly romantic imagination, which has also infused his several remarkable and rather haunting novels, including The Cryptographer (2003) and The Hidden (2009).
A.S. Byatt has commended the 'elegant sureness' of Hill's style, while Adam Mars-Jones praised his 'ability not merely to generate period detail but to inflect it, to make it his own'. As a London-based writer, Hill's most characteristic mode has been called the urban-pastoral, observing Nature and its creatures alive in the city, while he also excels at sensory impressions, luminous details and delicate colourings. And throughout his poetry and prose there are sensuous vignettes of women: 'On your skin / is the smell / of sweet abalone, / sweat, and ark shell, and bluefin' ('Sushi'). Hill is also a writer with international perspectives. Many of the settings in his poems and novels take place throughout Europe or America, while his experiences of living and working in Japan greatly informed sequences in his first two poetry volumes, Year of the Dog (1995) and Midnight in the City of Clocks (1996).
Hill was Poet in Residence at Regent's Park Zoo during 1998, inspiring poems interspersed throughout his collection Zoo (1998). In them, we see and hear the animals: the 'bored cough' of a jaguar; the lions 'sullen as limestone'; and the apes 'howling for a yellow moon / in their cages of rain' ('Gibbons in a Northern Spring'). Then there are the visitors, some mysterious such as the man feeding wolves, one with 'dollybird eyes', in 'Dr Crippen in Love'. This is often a nocturnal London, as in 'Drunk Autumn Midnight below Victoria Embankment', which concludes with an image of 'the watermark of London sky / green as old money all over the river'. Hill's historical imaginings and travelogues are present in poems set in the Greek islands and Corinth, where 'The air is soured by wine / and the ground darkened with oil' ('The Pilot in Winter').
After publishing Skin (1997), a volume of stories which won the PEN/ Macmillan Silver Pen award, Hill's first novel was Underground (1999). As its title suggests, this psychological thriller is set in and around the London Underground system, depicting its everyday rush-hour bustle alongside a dark gothic side of ill-lit tunnels, the weird beauty of mould-covered abandoned stations – and a series of murders taking place during rush hour. Its protagonist is Casimir, a Polish immigrant worker troubled by family memories, who becomes involved with a young homeless woman as well as the search for the killer. The Love of Stones (2001) is an historical novel covering centuries and continents, but is equally rich in plot twists and poetic imagery. The moves between past and present are propelled by characters' shared obsession with ill-fated fabulous jewellery: 'it connects us, a thick, deep rope of desire'. But with this comes the danger of death: diamonds, we read, 'wear death invisibly, weightlessly, as if their owners were as transparent and insubstantial as air'. Its contemporary heroine Katherine is researching a 15th-century brooch with Royal connections but also searching for love. These become linked, as 'the feel of obsession' is realized as being 'like a reservoir of love gone sour'.
Hill's most recent poetry collection is Nocturne in Chrome & Sunset Yellow (2006). Reviewing it in The Guardian (26 August 2006), Sarah Crown aptly called it 'a book-length love song to the fabulousness and ragged beauty of his native London', abounding as it does in memorable impressions of peoples, sights and even pungent smells. We encounter, for instance, 'the smells / of pizza ovens, Peking duck and piss, / the air half-edible and wholly foul'. Within a 12-poem sequence 'A Year in London' we register the city's 'flowers thriving there', and how starlings 'jostling and scuffling the snow from trees', mimic console games and mobile phones. In 'To a Boy on the Underground', the strange intimacy of a tube journey is 'coiling out / into sharp shadows, sunlight cutting in / between ramrod Victorian blocks'. There are 'hanging gardens' and carnivals, and myriad snapshots of light-filled scenes, 'falling / through the trees' or the 'auras of the streetlights'. In 'May', the 'wash of glitter-ball spun light' on the dance floor of a club sees 'star-crossed lovers meet / and dance, and slow-dance underneath the stars'.
Hill's vision of London as both a city of romantic possibilities and urban realities is beautifully realized in The Cryptographer (2003). Among the novelists Hill admires are Margaret Atwood and Michael Ondaatje, and one can perceive their benign influence in The Cryptographer's oblique romance and its convincing creation of a futuristic society's details. This is London in 2021, in a world energized by Softmark, a new form of electronic currency. Its inventor is John Law, the world's first 'quadrillionaire', whose complex tax affairs are being looked into by shapely Revenue investigator Anna. Despite this circumstance, they find themselves being drawn together, and Law's personal and financial secrets are gradually revealed. Perhaps the most memorable scene in the book – somewhat reminiscent of The Great Gatsby - is the lavish Midwinter Ball given at Law's house, with its many 'rooms full of laughter, and idle revelation, the courtyards of secluded lovers'. Hill's ability to summon up original images for love and money is remarkable. They are seen as interlinked, despite the reticence of feelings between Law and Anna; 'Money is trust, Anna, that's all'. A global financial crisis ensues; Law disappears and Anna must find him, leading to a final liaison.   
Doomed romance is also a prominent element of The Hidden (2009), though the action takes place amidst an archaeological dig – and violent political conflicts - in Greece. As the title implies, this is again a tale revolving around the revelation of secrets, both ancient and modern, about its characters. Oxford graduate Ben Mercer is escaping from a failed marriage and becomes drawn into the intrigues of his co-workers, who turn out to be a group of anarchists hiding a kidnapped general in remote caves. Ben's affair with Natsuko is accompanied by his growing realization of what they are all involved in. What is so clever about the plot is its enmeshing of past and present horrors. Ancient Sparta is initially 'all secrets and no answers', but its barbaric history and worship of 'monstrous gods' is pieced together. The group is convinced that 'We're the real Spartans now'. Ben must choose whether to follow group orders or escape with his lover. Interspersed throughout are numerous descriptive passages, as in 'The flickerbook shadows of trees. Goat bells. The smell of thyme. Snowdrops floating in the clouds'. Tobias Hill's delicacy of touch, allied to dark imaginings, gives his poetry and novels a unique hallmark: in them we find uneasy romance, the travails and pressures of history on his characters, and a range of sensory pleasures.
Dr Jules Smith, 2009
Bibliography
2008
The Lion Who Ate Everything
2006
Nocturne in Chrome & Sunset Yellow
1996
Midnight in the City of Clocks