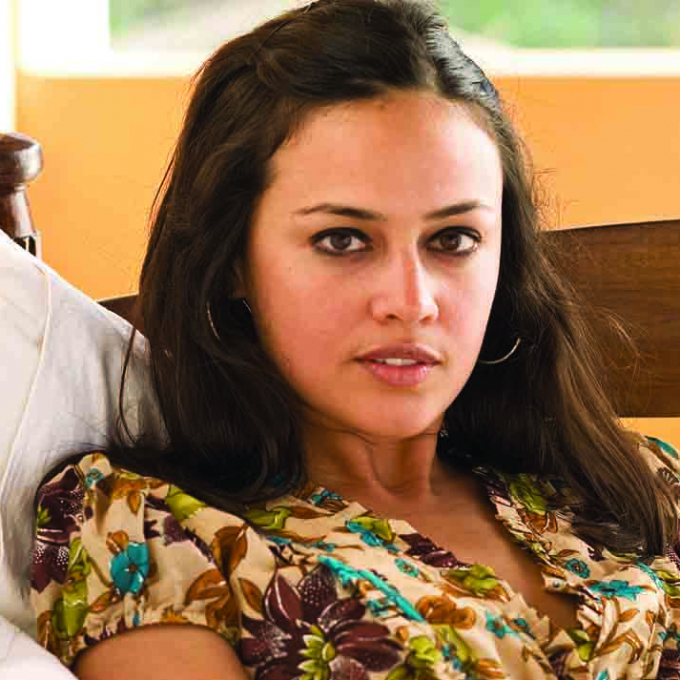 Tishani Doshi
Publishers:
Agents:
Biography
Tishani Doshi is a writer and dancer of Welsh-Gujarati origin. She was born in Madras, India, in 1975. She studied Business Administration and Communications at Queens College, Charlotte, North Carolina and gained a Masters degree in the Writing Seminars at Johns Hopkins University, Baltimore.
She moved to London in 1999, becoming assistant to the advertising department of Harper's and Queen magazine. In 2001, she returned to India where she became a dancer with the choreographer Chandralekha. She also works as a freelance journalist, contributing to various newspapers such as The Guardian, The International Herald Tribune, The New Indian Express and The National.
Her first book of poetry, Countries of the Body (2006), won the Forward Poetry Prize (Best First Collection) in 2006. Her first novel, The Pleasure Seekers, was published in 2010, and was shortlisted for the Hindu Best Fiction Award, and longlisted for the Orange Prize for Fiction and the International IMPAC Dublin Literary Award. Everything Begins Elsewhere (2012), a collection of poems, is her latest book.
Tishani divides her time between a village by the sea in Tamil Nadu, and elsewhere.
Bibliography
2015
The Adulterous Citizen: poems stories essays
2012
Everything Begins Elsewhere
2010
The Pleasure Seekers
2006
Countries of the Body
Awards
2011
Hindu Best Fiction Award (India)
2006
All-India Poetry Competition
2006
Forward Poetry Prize (Best First Collection)
2005
Outlook-Picador Non-Fiction Competition
Author statement
Very simply: I write because I can and because I feel compelled to. I'm often asked by readers, "You're not a very optimistic person are you?" To which I laugh, because I consider myself supremely optimistic. I see the very act of writing, of any creation for that matter – in the face of violence or despair – as an act that demands to be counted. When you consider all that is inexplicable in our lives, to offer a jewel of a poem or a song, is that not an act of reclamation? Perhaps to write is a way of not forgetting. Or perhaps it's more than that – an affirmation of the most basic kind. That you once lived in this world; that you experienced joy, desire, betrayal, redemption. Call me old-fashioned but I believe writing can help decode our lives, preserve and interpret our memories and stories, however false they may be.