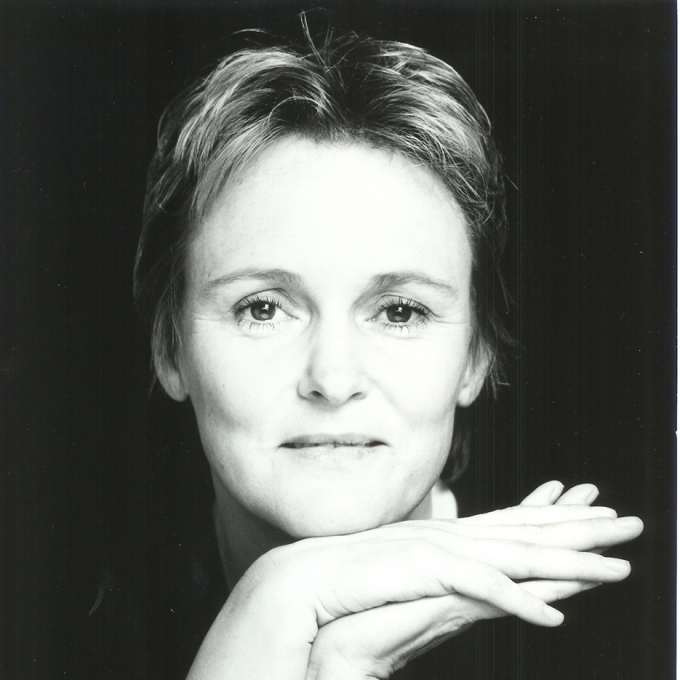 Shelagh Stephenson
Publishers:
Agents:
Biography
Playwright Shelagh Stephenson was born in Northumberland and read drama at Manchester University.
She is the author of several original radio plays written for BBC Radio, including Darling Peidi , The Anatomical Venus and Five Kinds of Silence (1997), which won the Writer's Guild Award (Best Original Radio Play). Recent plays include Life is a Dream and Nemesis, broadcasts in 2004 and 2005 respectively.
Her first stage play, The Memory of Water (1997), which opened at the Hampstead Theatre, London in 1996, won the Laurence Olivier Award for Best Comedy. This was adapted for film, and produced as Before You Go in 2002, starring Julie Walters. Her second stage play, An Experiment With An Air Pump (1998), was joint winner of the 1997 Peggy Ramsay Award, and premiered at the Royal Exchange Theatre, Manchester, in 1998.
Ancient Lights (2000) was produced at Hampstead Theatre in 2000, and in 2002, Mappa Mundi (2002) opened at the Royal National Theatre. Her play, Enlightenment, opened at Abbey Theatre, Dublin in 2005.
A collection of her plays, Plays One, was published in 2002.
Her latest published play is The Long Road (2008).
Critical perspective
In Shelagh Stephenson's The Memory of Water (1997) Vi, the mother who returns to haunt her three daughters, does so for traditionally virtuous reasons: she wishes to assure herself that all is right with their worlds before she is laid to rest.
  It is the night prior to her funeral and as the play begins she is found sitting at her dressing table, searching through the drawers. Her daughter Mary watches her without evidence of either fear or surprise:
Mary: What do you want?Vi: Someone's been going through these drawers.Mary: Not me.Vi: What did you think you'd find?Mary: Nothing.  
Vi shortly disappears from the scene, her final remark to her daughter hinting at the fragile relationship that exists between them.  Vi is flicking through a pile of books that Mary is reading, with titles including The Phenomenology of Memory and Peripheral Signalling in the Brain.  'Bloody hell, Mary.  What's wrong with Georgette Heyer' is her parting shot.  Whilst dramatically comedic in its intention, this comment also serves to underscore the fact that Vi is, in a sense, a 'phenomenon of memory' herself.  This scene also exemplifies an abiding engagement in Stephenson's work with the impact of the past upon the present.
This engagement with the tension between memory and reality, past and present underscores much of Stephenson's work. Five Kinds of Silence (1997), originally written for radio, begins with Billy – later revealed as a man who brutally abuses both his wife and two daughters – describing a dream in which, he claims, he was able to smell his surroundings.  This imbrication of an essentially 'psychic' dream world with the sensate is typical of Stephenson's resistance to a simple demarcation between 'worlds'.  Whilst Five Kinds of Silence clearly empathises, textually, with the abused women, the 'world' of Billy is rendered, at times, with both lyricism and poignancy.  Many of Billy's monologues take the form of flashbacks: the language Stephenson uses to describe Billy's past is by turns poetic and visceral.  Here he describes one of his first memories of his mother:
'I don't remember pain, I don't remember pleasure.  I was born aged six with teeth and a black, black heart.  She has a new man now, a soft milky thing, no match for my lost blind dad.  He winds wool for her with his limp fish hands.  A voice like gruel.  Boneless he is.  And yet.  And yet – Dark … feet like blocks of ice, heart bumping against my throat.'
Though never explicated in the narrative, this limp, spineless man is far more damaging to the young Billy than his absent, drunken father.  When he communicates his fears to his mother she beats him, punching him and twisting his arms '… like she's wringing out washing.'  Subsequently she regularly locks him away in cupboards.  Whilst the acts of abuse the adult Billy commits towards his wife and children are even more traumatic than those he has experienced himself, we are always aware of the world of child-Billy and its impact upon the present.
There is a sense in which, Stephenson seems to suggest, to make sense of one world we must recognise and give voice to those 'other' worlds with which it intersects. This is a key thematic impulse in both Mappa Mundi (2002) and An Experiment with an Air Pump (1998).  The former is arguably Stephenson's least satisfying work in terms of both form and content, and it has certainly been greeted with mixed reviews by theatre critics. However, the textual focus upon the connections between global and personal worlds, and between the living and the dead, provide some moving insights into guilt and responsibility.
Much more complete as a piece of theatre writing is An Experiment with an Air Pump in which the action shifts between 1779 and 1999, whilst the place – a room in a grand house – remains the same.  In both time frames, ethical dilemmas are confronted with regard to scientific experimentation: in 1779 Isobel, a servant in the house, is romantically manipulated and humiliated by a young scientist – a friend of the family for whom Isobel works - who is fascinated by her twisted spine.  His desire to see the spine unclothed  - a desire underpinned by erotic fascination as much as by scientific curiosity – results in a quasi-seduction of Isobel.  When she discovers that he is, in truth, disgusted by her deformity and does not love her, she hangs herself.   
In 1999 – in the same house - Ellen has twenty-four hours to decide whether to accept promotion to a job which entails pre-genetic experimentation.  She and her husband Tom, on the verge of selling their house to an unnamed 'heritage' trust, are in the process of packing up the last of their possessions when Tom discovers a box of human remains tucked away under the kitchen sink.  The interleaving of these two narratives means that we discover that the remains are those of Isobel and that they have been dissected as part of a scientific experiment.  Whilst Isobel's suicide takes place, narratively, in her own present – 1779 – the discovery that she has been dismembered and dissected occurs in her future – 1999.  Indeed, the play closes with those closest to Isobel – the scientists who are her employers - grieving over her death.  Yet we, the audience, are already aware of the fact that – without her consent – they will utilise her body for scientific experiment.
 Thematic concerns, then, are mirrored in the formal construction of An Experiment With An Air Pump - an approach to her work that Stephenson pursues in Ancient Lights (2000). This play deals with 'celebrity' both as a current cultural obsession and as a device to explore our human need to peel away layers of ourselves in order to find some sort of absolute 'truth'.  All of the characters are performing fiction – even deception – in a variety of forms.  We meet a novelist, a movie star, a PR executive and a news reporter.  Their houseparty is being filmed by a documentary maker.  The presence of the camera acts as a formal device in that it both mediates and desires 'truth'.   As Tad, the novelist, says ' No, no don't train that thing on me … If you point it at me long enough I'll confess something …'   The camera's ability to both disguise and expose, echoes Stephenson's engagement with the way in which we all perform fictions – sometimes in order to survive.
Surviving the present, surviving our personal and collective 'pasts' – broad thematic concerns which underpin Stephenson's work.  Vi's daughters must survive her death and move on in The Memory of Water – as must Billy's family in Five Kinds of Silence.  Stephenson rarely provides easy solutions – and whilst her approach to narrative form owes a great deal to the realist theatre, traditional narrative closure is often elusive in her work. As Fenwick says towards the end of An Experiment with an Air Pump: '[We're] groping blindly over the border in a fog of bewilderment … here's to uncharted lands … here's to a future we dream about but cannot know.'
Frances Piper, 2004
Bibliography
2002
Plays One: The Memory of Water/Five Kinds of Silence/An Experiment with an Air Pump/Ancient Lights
1998
An Experiment with an Air Pump
1997
The Memory of Water/Five Kinds of Silence