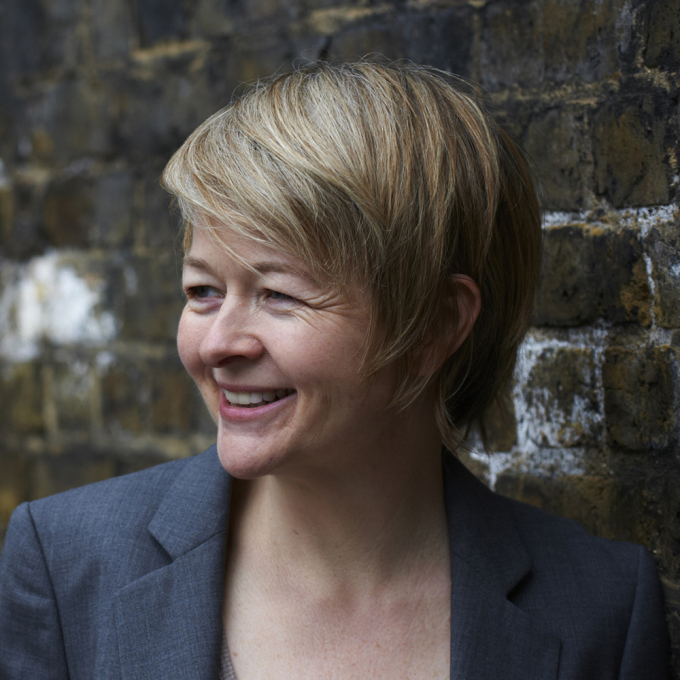 Sarah Waters
Publishers:
Agents:
Biography
Sarah Waters was born in 1966 in Pembrokeshire, Wales.
She studied English Literature at the universities of Kent and Lancaster, after which she worked in bookshops and libraries, before returning to postgraduate study. She then gained a Ph.D in English Literature, her field of study being lesbian and gay historical fiction, and also had articles on gender, sexuality and history published in a number of journals. While working on her Ph.D thesis, she became increasingly interested in London life of the nineteenth century, and began writing fiction. She has since written three novels set in Victorian England, for which she has received high praise from both mainstream reviewers and the gay and lesbian press. In 1998, her first novel Tipping the Velvet was published - a picaresque adventure based around Victorian music hall, with a lesbian love story at its centre. This book was adapted into a drama serial by Andrew Davies, and received much press attention when it was shown on BBC TV in 2002. Her second novel, Affinity (1999), is a darker novel set in a London women's prison, and explores the Victorian world of spiritualism. This book won a Somerset Maugham Award for Lesbian and Gay Fiction and a Sunday Times Young Writer of the Year Award in 2000, and was adapted for television in 2008. Fingersmith was published in 2002, a thriller and love story set among petty thieves and criminals in 1860s London. Its central character, Susan, is a pickpocket. This book was shortlisted for the Man Booker Prize for Fiction and the Orange Prize for Fiction. Sarah Waters was for a time an associate lecturer for the Open University and has also tutored on Creative Writing programmes, but is now a full-time fiction writer living in London. In 2003 she was nominated by Granta magazine as one of twenty 'Best of Young British Novelists'. Her novel The Night Watch (2006), is set in London during and after the Second World War. Her latest novel is The Little Stranger (2009), a ghost story. It was shortlisted for the 2009 Man Booker Prize for Fiction, and was serialised for television in 2011. The Paying Guests, shortlisted for The Baileys Women's Prize, appeared in 2014.
Critical perspective
One of the most widely-read novelists of her generation, Waters has helped make densely-realised evocations of the British past into a respectable staple of contemporary fiction.
She is often self-deprecating about the psychological and sexual themes of what she mockingly terms her "lesbo historical romps".  But her intelligently crafted and research works have struck a chord with a mass public and made her an important tastemaker of modern writing.
Her most recent book The Little Stranger (2009) followed the critical success of Fingersmith (2002) andThe Night Watch (2006) to become her third novel to earn a place on the shortlist of the prestigious Man Booker Prize for Fiction. Despite never winning the title, Alison Flood hailed her as 'the people's choice' (The Guardian, 8 September 2009), with copies of The Little Stranger outselling all other shortlisted entries by fifty percent. Waters' name has become synonymous with the best of the historical fiction revival of the late 20th and early 21st centuries. Yet, her position on the bestsellers lists is all the more remarkable given her wholly frank approach to queer sexualities (the very title Tipping the Velvet is slang for cunnilingus) in a climate where much lesbian fiction still remains marginalia.
It is not hard to find literary precursors to Tipping the Velvet; an ingenue, Nancy Astley, escapes the predicability of her life in Whitstable to embark on high and low fortune in life and love in Victorian London. Commentators have not been shy of comparing her early work to Charles Dickens, and Dickensian concern with the socially disenfranchised (thieves, rent boys, prisoners and orphans) is an important thematic similarity in Tipping the Velvet,
Fingersmith and Affinity (1999). Yet Waters' concern is more pointedly with those historically disenfranchised, particularly lesbians. Tipping the Velvet uncovers lesbian communities in music-halls, where 'Toms […] make a – a career – out of kissing girls', on the streets which form a shop window for the 'gay world' of prostitution, amidst the upper classes who entertain 'odd and secret tastes' at lavish clubs, and in public houses and Socialist meetings. Waters' early popularity was due in part to this (still) risqué subject matter, combined with the thrilling menace of her historical settings.
For all the narrative rapidity of her three neo-Victorian novels, Waters is not a writer concerned with the more marketable aspects of Victoriana. Fingersmith is an aching romance stalked all around by conventions of Victorian sensation novels and Newgate fiction. In this multiplicity of betrayal, falsity and secrecy, the characters are never permitted to be ingenues; they compete to see who is the most calculating until romantic and maternal love complicates their criminality. Yet, crime problematises love too; in one of the most touching scenes, Sue Trindar coaches Maud Lily for her future husband, Mr. Rivers, but it becomes obvious that this meeting of lips, this 'curious, wanting thing', runs beyond monetary scams. However, it is still tainted by the knowledge of the bluff; the next morning Sue 'put the tip of one finger to my tongue. It tasted sharp [...] Like money'. Affinity is also a tale of desire and betrayal, with at its heart a vulnerable 'lady visitor' to Millbank Prison. Margaret Prior, whose 'prior' experience is of despair and unrequited love, is seeking distraction after taking 'a draught of morphia, meaning to end my life'. Margaret cannot fail to be duped by the captivating imprisoned spiritualist Selina Dawes, 'I was sure that I had seen her likeness, in a saint or an angel in a painting', and so is destined to repeat her melancholy, 'Selina […] when the thread grows slack, will you feel it?'. Affinity is an eerie tale of many prisons and resonates long after its conclusion with the chill of the Gothic style.
Appearances are not what they seem, whether in terms of dress, motive or innocence. Similarly, Waters' plots are more subtle than her description of Tipping the Velvet as a 'lesbo Victorian romp' (surely the most over used author sound-byte of the last 10 years). Her works are more mature than this flippancy suggests and ultimately relate in prosaic elegance much darker psychological delicacies. The clarity of the narrative delivery often hides the complex form of her texts, especially in modal and temporal shifts. Affinity is told through Margaret's present day diary and Selina's chronicle leading up to her imprisonment, thus running back-story alongside the contemporary – a fitting form for a historical novelist concerned with our present.
Fingersmith's labyrinthian plot too has a non-linear structure, told once through Sue's narrative voice, and latterly through Maud's. While Maud imagines 'The start, I think I know too well', this tale has the past as its subject matter, and ultimately as the compelling raison d'être.
The Night Watch is Waters' most obviously experimental text in terms of temporal excavation, and it also marks her first move away from the Victorian period. The novel tells the interlinked tales of Kay, Viv, Helen, Julia and Duncan in 1947, then 1944 and ends (or rather, begins) in 1941. This novel contains as much attention to period detail as her previous novels, but this detail is of shabby war and post-war rooms. By 1947, the characters are strained and emotionally exhausted; yet Waters avoids the gloom of this conclusion by pushing it backwards. In terms of style, Waters' presentation of blitzed London is similar to Elizabeth Bowen's fiction, and it shares a simmering heightened detachment.
The Little Stranger is formally closest to Tipping the Velvet in its linear narrative, but stylistically it shares much of the grubby chic of The Night Watch. Set in crumbling Hundreds Hall in rural Warwickshire (a setting inherited from George Eliot), it tells of the downfall of an upper class family following World War Two, as seen through the eyes of their upwardly mobile GP, Doctor Faraday. The novel notoriously contains no lesbians, and is rather an investigation of class. Faraday is obsessed with the hall he remembers 'as an absolute mansion' from childhood, and Roderick Ayres is haunted by the feeling that 'the whole damn thing's in danger of crashing down, and taking me, and Caroline, and Mother down with it'. Something is not right at Hundreds; as in Affinity, it is not clear whether this is supernatural or psychological interference. This tale uses 'Gothic touches'; creaks and gusts in the abandoned nursery, locking doors ('Could a slamming door have locked itself? Surely not'), persistent inexplicable knocks and mysterious marks. It has much of the suspense of Gothic fiction, combined with the unease of becoming spectral in your lifetime.
Waters has been quiet since The Little Stranger, but the years have seen her prestige increase. The varied honours that have come her way, including election as a member of the Royal Society of Literature in 2009, the Freedom of the City of London, and a fellowship from her own postgraduate home of Queen Mary, University of London, is testament to her rare ability to combine popular and intellectual acclaim.  More prominently, there is the influence that her own works are having on the taste for the historical novel, and also on the viewing habits of the British public. Her novels have become highly successful television adaptations, culminating in the dramatization of Night Watch in 2011.
Speaking of her next book, Waters has indicated that she is moving backwards from World War II to the 1920s, another excursion which has  necessitated immersive research, and what she has called the "challenge" of capturing a "distinctive voice" of the period, which has proved "harder to hear." (Lesbilicious, June 2011)
The promise of this will no doubt tease her readers until it appears, but one might speculate that it would contain the same well-researched and skil#fully composed historical milieu combined with a captivating plot. The only truly linear aspect of her narrative is her ever more ambitious subject matter, and continuing rise. Along with other such as Hilary Mantel, she continues to bring literary power and seriousness to the British historical novel, and to suggest ways in which fiction can help re-imagine and revitalise a sense of a nation's own hidden histories.
Dr Tom Wright, 2013
Awards
2014
Baileys Women's Prize for Fiction (shortlist)
2010
The Baileys Women's Prize for Fiction (shortlist)
2009
Man Booker Prize for Fiction (shortlist)
2007
British Book Awards Book of the Year
2007
James Tait Black Memorial Prize for fiction
2006
Man Booker Prize (shortlist)
2006
Orange Prize (shortlist)
2002
British Book Awards Author of the Year
2002
Crime Writers' Association Ellis Peters Historical Dagger
2002
Man Booker Prize for Fiction (shortlist)
2002
Orange Prize for Fiction (shortlist)
2000
American Library Association GLBT Roundtable Book Award
2000
Ferro-Grumley Award for Lesbian and Gay Fiction
2000
Lambda Literary Award for Fiction
2000
Somerset Maugham Award
2000
Sunday Times Young Writer of the Year Award
1999
Library Journal's Best Book of the Year
1999
Mail on Sunday/John Llewellyn Rhys Prize
1999
New York Times Notable Book of the Year