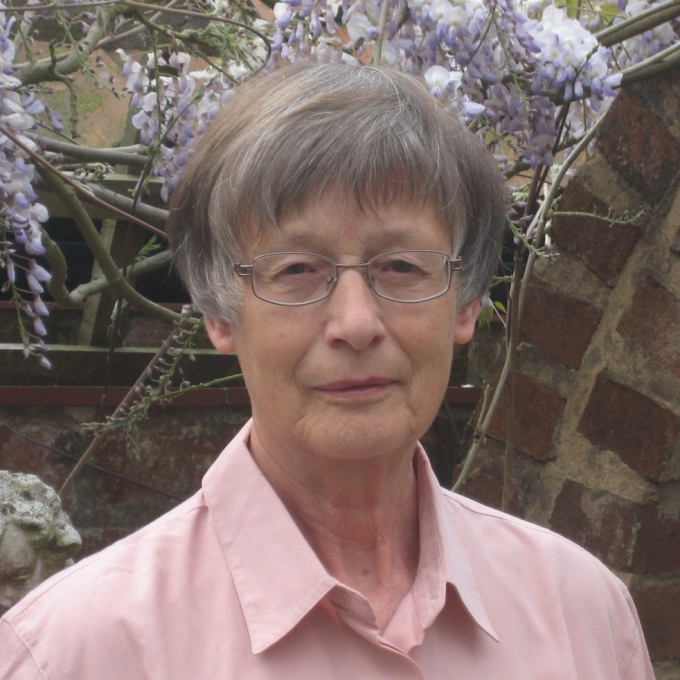 Dr Patsy Stoneman
Born:
Sutton-in-Ashfield, Nottinghamshire, England
Publishers:
Biography
Dr Patsy Stoneman is Reader in English at the University of Hull, where she has taught since 1966. Her main areas of study are the nineteenth-century English novel, especially the novels of the Brontës and Elizabeth Gaskell, and women's studies in English. She is a convener of an MA course in 'Women and Literature in English'.

She has written an edition of eight previously unpublished Victorian stage plays, Jane Eyre on Stage 1848-1882, (2007).  She is also the overall co-ordinator for a British Academy-funded project entitled European Intertexts: A Study of Women's Writing in English as Part of a European Fabric. This is a collaborative research project involving some forty participants from eight European countries, planned to provide annual conferences in the UK, Portugal, Spain, Italy and Hungary. Each conference will generate a volume of essays under Patsy Stoneman's general editorship.

Patsy Stoneman is married to the economist Colin Stoneman.
Critical perspective
Patsy Stoneman is a literary critic who specialises in the 19th-century English novel.
Her key works to date have been on the Bronte sisters (Emily and Charlotte), as well as their most famous biographer: Elizabeth Gaskell. Elizabeth Gaskell is the title of Stoneman's first book, published in 1987 in the highly influential series, 'Key Women Writers'. The book was one of the first sustained feminist analyses of Gaskell's literary output. Where previously critics had tended to see the slippage in Gaskell's writings between personal and public worlds as a 'feminine' flaw, Stoneman argues it is the articulation of domestic and political realms that marks what is challenging and 'feminist' about her work. Its argument does not proceed by foregrounding feminism in isolation, however: rather it argues that it is necessary to read gender and class in related terms if the politics of Gaskell's writing is to be appreciated.
Given Gaskell's canonical status in the present it is worth noting Stoneman's assessment of why this writer was still being overlooked at the time (that is, in the 1980s). She does this by comparing Gaskell with the reception of Charlotte Bronte, who by then had been comprehensively recovered by feminists such as Gilbert and Gubar in The Mad Woman in the Attic:
'Elizabeth Gaskell's work … offers neither an explicit critique of women's oppression nor fictive situations, like the mad woman in the attic [in Bronte's Jane Eyre], which invites symbolic interpretation. Her novels appear to present 'women's lot' either as material for social comedy, as in Cranford, or as incidental to class struggle, as in Mary Barton, and thus hardly to be 'about' women at all. '
Locating the reception of Gaskell's work in terms of past and present readerships and critical as well as theoretical developments, Stoneman offers a more nuanced account of the author's work by moving beyond content to consider the constitutive outsides that fuelled her writing.
In the early 1990s, Patsy Stoneman wrote one of the most authoritative and incisive introductions to the Oxford University Press edition of Wuthering Heights. Sifting through the mass of critical responses to the novel, she guides the uninitiated reader through key Marxist, structuralist, feminist, and psychoanalytical interpretations of the text with admirable composure and clarity. As she suggests at the outset of her essay, such an approach is necessary due to the various ways in which the book as been appropriated more widely within our culture:
'In British public libraries in 1991-2 it was the third most borrowed book, an in 1994 it was available in the UK in 27 different editions. It has been translated into 26 languages and has generated at least 36 sets of illustrations, 23 stage plays, 14 musical settings, including full-scale ballet and opera, 11 radio and 5 television adaptations, 8 films, and 12 later novels at least partly based on Wuthering Heights. An enigmatic, yet outstandingly popular book, Wuthering Heights calls out for interpretation, and this explains why it continues to stimulate not only reproductions, revisions and allusions, but also a wide variety of academic criticism.'
Of course, Stoneman herself is one of those who has been stimulated to write about the text, and remains one of the novel's most enduring commentators, influencing generations of literature students. In 1993, she edited the New Casebook (one of the most prominent literary guides in schools) textbook on Wuthering Heights. More recently, in 2000, she produced an extended commentary - Emily Bronte: Wuthering Heights - a rich and exhaustively historicized account of the novel's reception from the time of its first publication to the present. Including one of the most comprehensive bibliographies of the time, this survey text also covers a range of critical and theoretical terrain from humanism to deconstruction.
Patsy Stoneman's sharp summary in the passage above, of the proliferating adaptations, translations and transformations of Bronte's novel is indebted to the author's earlier research for Bronte Transformations (1996). This book is a highly original tracing of the wider cultural and discursive circulation of Wuthering Heights and Jane Eyre in a variety of forms, from painting and comic books to television shows and films. Stoneman has done a similar job for stage adaptations of Charlotte Bronte's Jane Eyre in an edition of eight previously unpublished dramatisations of her most famous work: Jane Eyre on Stage 1848-1882 (2007). This fascinating text notes how these illuminating Victorian stage plays have gone virtually ignored until now, falling beyond the parameters of literary studies and theatre studies: 'Literary critics, focused on the unique qualities of Charlotte Bronte's novel, saw adaptations only as travesties of her text, while for theatre critics, adaptations by definition lacked dramatic authenticity … Ephemeral derivatives, such as the plays in this volume, collectively testify to the fruitful excess of their classic pre-text while individually they act as unique markers of social and ideological change.'
As in the study of Gaskell with which we began, Stoneman is fascinated here by the circulation of the personal narrative as a kind of public property. More generally, it is through her prolonged emphasis on the adaptation of the Brontes that Stoneman has been able to give a wider and more convincing picture of the ideological work performed by their writing in both the past and the present.
Dr James Procter, 2010
Bibliography
2007
Jane Eyre on Stage, 1848-1882
2005
European Intertext: Women's Writing in English in a European Context
1998
Emily Brontë: 'Wuthering Heights': Icon Critical Guide
1996
Brontë Transformations: Cultural Dissemination of 'Jane Eyre' and 'Wuthering Heights'
1993
Wuthering Heights: New Casebook Series