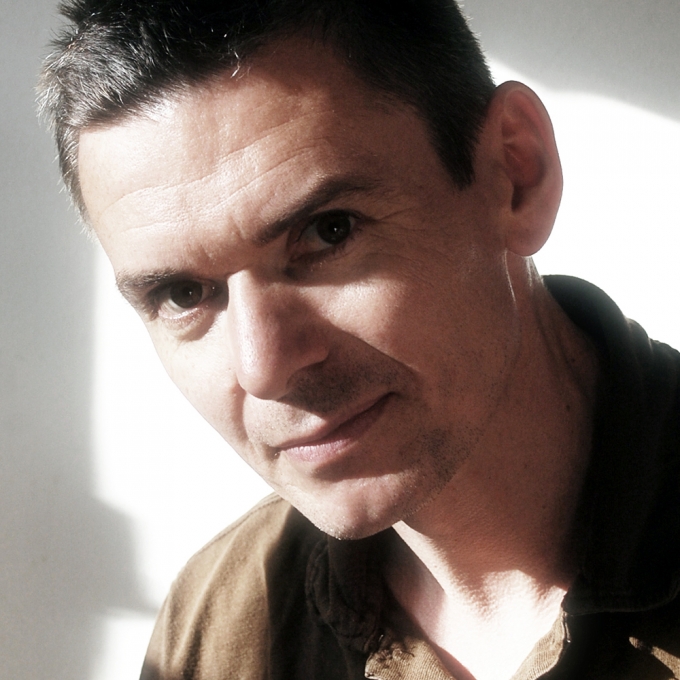 Matt Whyman
Publishers:
Agents:
LAW (Lucas Alexander Whitley)
Biography
Matt Whyman is a young-adult novelist and a long-standing advice columnist for many teenage magazines.
Born in 1969, he grew up in Berkhamsted, Hertfordshire, and has an MA in Creative Writing from the University of East Anglia (1992). Since then, he has taught creative writing projects across the UK, and for the British Council in Russia and the Middle East.
In 1995, Matt became the first male advice columnist for 19 magazine. He went on to hold a 10-year residency as AOL UK's online agony uncle, and has created many national health awareness campaigns for BBC Radio 1 and Brook Advisory, among others. He also writes widely on teenage issues for magazines, websites and newspapers, and often appears on radio and television in this role. He co-presented a series of ITV's controversial Saturday morning sex and relationships show, Love Bites, and is currently the agony uncle for Bliss, one of the UK's best-selling magazines for girls. 
Matt Whyman's first novels were for adults: Man or Mouse (2000), and Columbia Road (2002). Both titles are romantic comedies that address the impact of technology on relationships. He has since written much darker works of fiction, often set outside the UK, as well as non-fiction titles for teenagers. He has also contributed short stories to a number of anthologies, and was a judge for the 2005 Booktrust Teenage Prize.
His teenage novels are: Superhuman (2003); Boy Kills Man (2004), a critically acclaimed story of Colombian child assassins, which is published in translation around the world and currently being adapted for film; The Wild (2005), a novella set in Kazakhstan and Russia; and So Below (2005), for younger readers - an urban fantasy novel set under the streets of London. Inside the Cage (2007), is an Arctic-based thriller about teenage hackers and CIA ghost flights, along with its sequel, Goldstrike (2009). He has also written two tales of mystery and suspense for younger readers, set in Eastern Europe, under the pen name Lazlo Strangolov: Feather & Bone (2009), shortlisted for a Carnegie Medal, and Tooth & Claw (2010).
He has also written several non-fiction advice books, including a set of 'Wise Guides' on subjects such as smoking, drinking and family break up. XY: A Toolkit for Life (2002) and XY100: one hundred strategies for life (2004), are both popular and well-respected titles for teenage boys.
Matt's latest book is his first non-fiction title for adults. Oink! My Life With Minipigs (2010) is a pet memoir with a twist in the tale.
Matt Whyman lives in West Sussex. He is married with four children.
Critical perspective
Matt Whyman's first two novels are for adults: Man or Mouse (2000) and Columbia Road (2002). Both these novels address serious issues with emotional poignancy, but do so with a light and humorous style that makes for an easy and enjoyable read. Drawing on his experiences as an agony uncle, Whyman offers witty but sharp and cautionary observations about contemporary culture and relationships, particularly in relation to new technologies. Man or Mouse explores sexual politics with regard to the world of internet dating, while Columbia Road takes a look at the increasing trend for Big Brother-style webcam voyeurism: Cisco, her boyfriend and her brother are offered rent-free accommodation in return for allowing a webcam in every room of their flat. Whyman's novel offers a wry commentary on the loss of privacy and the blurring of boundaries between real life and voyeuristic entertainment shows.
Whyman's Young Adult fiction has achieved the rare feat of popularity with teenage boys, who are not renowned for being avid readers. His first novel for teens is Superhuman (2003), which combines a tale of the growing pains of a young adolescent boy, Jude, with social commentary and an element of fantasy. Again, Whyman's fiction is deceptively light, featuring serious subject-matter in a witty, humorous style which is punchy and fast-paced and thus ideal for teenage readers. Jude's experiences and emotions are conveyed with a strong and vivid sense of immediacy, making it easy for young readers to identify with him. In particular, Whyman explores the potential dangers of teenage gangs in conflict with each other, as the adolescent need to belong creates a fierce sense of group-identity and rivalry.
This interest in the workings of gang culture and its connection to social problems is explored more dramatically in Boy Kills Man (2004), one of Whyman's most acclaimed novels. Set in Colombia, it features Shorty and Alberto, two boys approaching their teens whose life is far removed from that of Whyman's Western teenage readers: the boys live on the streets of Medellin, where sinister crimes and murders are commonplace and young boys are hired to carry out contract killings. Yet, despite the vastly different setting, Whyman's talent for vivid and lively characterisation creates two teenage characters who are sympathetic, tangible and very real to young readers. The deceptively understated narrative style juxtaposes mundane, everyday detail with the horror and brutality of Shorty's and Alberto's existence - Whyman thus encourages reader-identification while simultaneously jolting the reader into the shock of realising the harsh reality of Colombian street life:
'Shorty is wearing cut-down jeans and a white t-shirt, the sleeves folded up like a vest [...] The shirt is way too big for him. So too is the gun in the holster Manu can make out underneath: a 38 Super Auto that the young assassin will have to fire with both hands to counter the kickback.'
(Boy Kills Man)
Boy Kills Man is therefore hard-hitting and quite chilling, exploring the most severe social problems without melodrama or sensationalism, and without compromising the ability to tell a good story.
Whyman followed Boy Kills Man with The Wild (2005). Set in Kazakhstan and Russia, its subject-matter is equally dramatic and again demonstrates Whyman's talent for addressing some of modern life's most brutal realities, while simultaneously creating believable and multi-faceted characters and a lucid narrative. Poignant and heart-wrenching without being sentimental or sensationalist, Alexi's story, like that of Shorty in Boy Kills Man, brings to life the real human suffering behind social and political situations: Alexi and his younger brother Misha live near an area of desert in which nuclear weapons are tested, and the children survive by scavenging for nuclear debris and selling it on the black market. However, the exposure to radiation causes Misha to develop a brain tumour, and Alexi must take his brother to Moscow for his only chance of receiving adequate medical treatment. As in the earlier novels, Whyman explores the need to belong: Alexi's tragedy is not just the terrible pain and helplessness of his younger brother's life-threatening condition, but also being wrenched from his familiar environment which, though brutal and unstable, was where he belonged. In the same way that Shorty experiences a sense of protection from his gangland boss, Whyman depicts young boys in need of security and group-identity - and if there is no stable source available, they will take whatever perverse forms they can find. Many of Whyman's foreign settings and dramatic circumstances are, therefore, a more extreme example of the average teenager's experiences, exploring how much one will compromise one's own values and sense of self in order to achieve that feeling of protection and belonging.
Whyman's subsequent novels continue to use highly original settings and extreme circumstances, such as Inside the Cage (2007). Like Whyman's two novels for adults, it explores the far-reaching impact of modern technology: 17-year-old Carl Hobbes is a British computer hacker who infiltrates Fort Knox's security system and is taken to a Guantanamo-style camp in the Arctic wilderness, in which the inmates stage an uprising. This technological thriller novel is fast-paced and carefully plotted, with a skilful build-up of dramatic tension and various ingenious plot twists. Carl Hobbes' adventures continue in the sequel, Goldstrike (2009). Again, it is an action-packed thriller in which Carl battles with the powers-that-be, and Whyman's flair for clever plotting creates a gripping read.
Whyman has written a novel for slightly younger readers, So Below (2005). It is a delightful urban fantasy, with echoes of Dickens, in which Yoshi discovers a hidden world of tunnels, vaults and waterways underneath the city of London. He enters the underworld purely by chance and finds that it is home to a group of street children, modern-day 'Fagin's boys', who survive by using their wits and skills of deception and illusion. After disappointing sales figures, So Below was re-printed in 2008 with a new title, Street Runners. It will eventually form part of a trilogy.
Elizabeth O'Reilly, 2010
Bibliography
2013
Walking with Sausage Dogs
2011
The Pig in the Middle
2010
Oink! My Life With Minipigs
2009
The Red House Young Writer's Yearbook
2008
The Red House Young Writers' Yearbook
2007
Unzipped: A Toolkit for Life
2007
The Red House Young Writer's Year Book
2005
Wise Guides: Family Break Up
2004
XY 100: one hundred strategies for life
2002
XY: A Toolkit for Life
2002
Wise Guides: Drinking
2001
Boys' Night In/Girls' Night Out
2000
NEL Book of Internet Stories
2000
Wise Guides: Smoking
1999
Wise Guides: Divorce and Separation