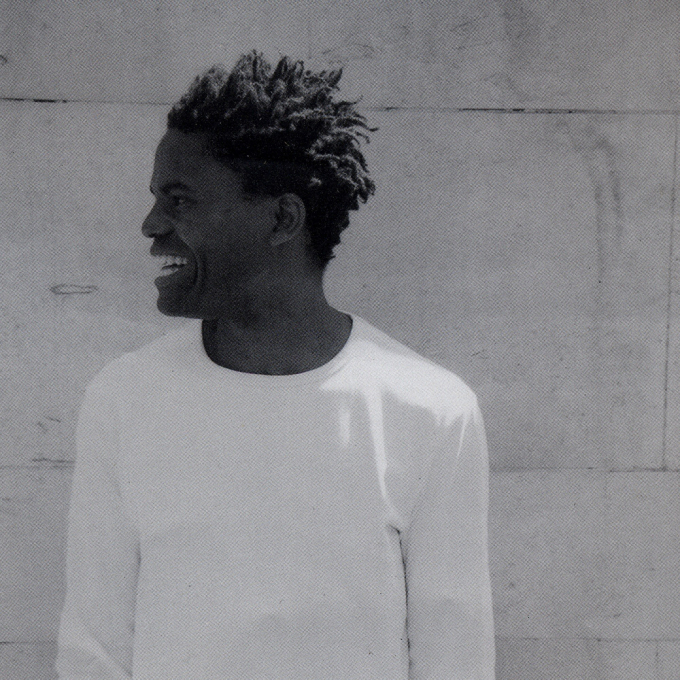 Luke Sutherland
Publishers:
Agents:
Biography
Luke Sutherland was born in London and was brought up in Orkney by his adopted parents.
He was educated at Glasgow University, where he read English and philosophy. He is a musician and songwriter and was a founder member of the band Long Fin Killie, with whom he released three albums. He has played violin with Mogwai and his most recent music project is Music A.M. His first novel, Jelly Roll (1998), the story of a struggling Glaswegian jazz band, was shortlisted for the 1998 Whitbread First Novel Award. His second novel, Sweetmeat (2002), set in a London restaurant, narrates the adventures of head chef Bohemond.
Luke Sutherland's latest novel is Venus as a Boy (2004), an exploration of a modern-day myth about the power of love. It is being adapted for the screen by Film Four, in conjunction with Picture Palace North.

He lives in London.
Critical perspective
Luke Sutherland's diverse writings are based upon the mingling of history, myth and modernity.
As a result, his narratives mix a sublime, almost fairy-tale tone, with grubby details and situations, to tell the enduring effects of racism on individual identity.  His three novels, Jelly Roll (1998), Sweetmeat (2002), and Venus as a Boy (2004), are different as far as plots and settings are concerned, yet they all share an examination of racism as a driving force for human actions. The books start as dark comedies but become bleaker as their plots progress, trapping their characters in a spiral of violence from which they cannot escape. Jelly Roll, which shares settings and characters common to many contemporary Scottish authors such as Irvine Welsh, chronicles the racism encountered by jazz musician Liam while he is touring Scotland with the all-white band which has just hired him. Liam cannot escape racism even as his story is told. The narrator of Jelly Roll is a white man who idolizes Liam but does so through a series of tired stereotypes. The protagonist of Sweetmeat is Bohemond, a talented chef who is preparing the wedding banquet for Hermione, the woman he loves, who is about to marry her fiancé, Paris. His story interweaves with that of Faulkner, the restaurant's band leader, who recounts his adventures with a mixed-race couple in the segregated United States of the 1920s. The violence of Faulkner's stories erupts in Bohemond's life when the chef starts to see Faulkner's characters on the streets of London. In Venus as a Boy, a novel often compared for its content to Patrick McCabe's Breakfast on Pluto, Désirée soon discovers his astonishing gift for sex and for giving almost ecstatic pleasures to his partners. Yet, this very gift turns him into a victim of violence and exploitation. Désirée is a victim to those forces to which he had subjected a black child during his childhood in the Orkneys. It is this very black man, L. S., who, by now, has become a writer, whom Désirée entrusts to tell his story. Going through Désirée's belongings, L. S. recalls the racism which he encountered on the islands: 'The only figures I do recognise are the boys who humiliated me on the steps of the town hall. And I do remember a couple of incidents: the summer evening a whole lot of us jumped, fully clothed, into the sea; how, one Halloween, someone threw a squib through our bathroom window.'
In his article 'A Boy from the Islands ... ', Luke Sutherland writes about his growing up on the Orkneys, a black child part of 'a melting-pot family' composed of white parents, one white child, one Asian child and two back children. Sutherland soon developed a sense of ambivalence about the islands: 'On one hand I felt very much a native and was treated as such, while on the other, I was denied the possibility of real integration because of my perceived otherness.' Sutherland refers here to a common theme of black literature, which African American activist and writer W. E. B. Du Bois first codified as 'double consciousness' in his pioneering study, The Souls of Black Folk (1903): 'It is a peculiar sensation, this double consciousness, this sense of always looking at one's self through they eyes of others, of measuring one's soul by the tape of a world that looks on in amused contempt and pity. One ever feels this twoness, - an American, a Negro; two souls, two thoughts, two unreconciled strivings; two warring ideals in one dark body.' Central to both Du Bois and Sutherland is the same search for 'a context,' as Sutherland puts it: 'Books I'd used as a means of escape became central to my efforts to find a context for myself. I delved into local history, sagas, mythology and science and found proof of a fragmented world populated by anomalies. Laws governing culture, nationality, race, and sometimes, even physics, crumbled as stories wove themselves into the day to day.'
To Sutherland, the Orkneys become a world where 'magick was never far away', the islands and their inhabitants take on a mythic dimension, which can render daily life on them more palatable. Soon, Sutherland discovers that he and his family are not the only anomalies on the islands, but that the islanders are themselves anomalies. As the young writer explores the mythic world of the Orkneys, he finds out that he is living in a world as fragmented as his identity. In a significant shift that is also typical of his fictional production, Sutherland then directly relates this mythical dimension to the most prosaic realities: 'Many of the men and boys who roamed this magickal island were equally mythic. There were those able to drink their own bodyweight in beer; concrete-stomached fishermen who took to sea without lifejackets or swimming lessons in the hope they'd die quickly if pitched overboard; coiffured boy-racers in souped-up Escorts and Cortinas, who thought nothing of racing across the Churchill Barriers in the face of 40-foot waves.' This combination of magical elements and the direst of circumstances is apparent in Sutherland's fiction too. Désirée is dying in a seedy Soho flat while turning gold. His quasi-god condition is rooted in his profession of rent-boy and transvestite. Bohemond 's gentle fairy-tales are counterbalanced by Faulkner's grim descriptions of violence and lynching.
As in other post-modern texts, playfulness, pastiche and self-reflexivity play an important part in Sutherland's fiction. Jelly Roll, Sweetmeat and Venus as a Boy all call attention to their status as literary artifices: Jelly Roll and Venus as a Boy are framed by the stories of their narrators' (Roddy's in Jelly Roll and L. S.'s in Venus), while the main plotline in Sweetmeat is the frame for countless other stories told by Bohemond and Faulkner, whose characters and events recall and parody those of his American modernist homonym. The pastiche of genres and tones makes the images of Sutherland's fiction difficult to interpret in an unique and absolute way. What are we to make of Désirée turning into gold at the end of Venus while she is dying because of the female hormones that his Romanian pimp is forcing him to take? Désirée suggests that this is a reward for all the pleasures he has given to other people. Yet, it also serves as a reminder of his mercenary profession and a link between prostitution and death. Through the ambiguities and the sometimes disturbing elements in his fiction, Sutherland has given new vitality to the magical realism which, by the end of the 1990s, seemed exclusively confined in over-romanticised narratives.
Luca Prono, 2005