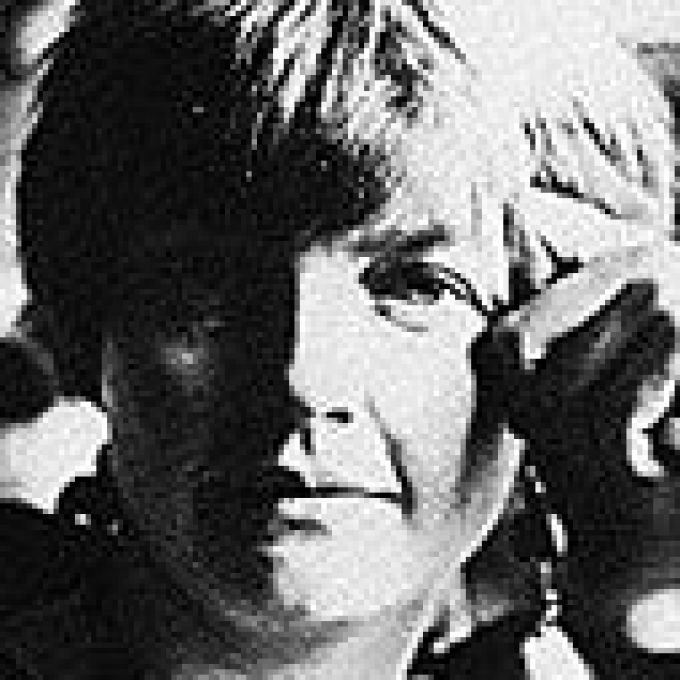 Biography
Playwright, novelist and journalist Louise Page was born in London, in 1955.
She was educated at the University of Birmingham, where she studied Drama and Theatre Arts. In 1979 she became Yorkshire Television's Fellow in Drama and Television at the University of Sheffield. She was awarded the George Devine Award for her play Salonika, which was performed at the Royal Court Theatre Upstairs in London in 1982, and was appointed Resident Writer at the Royal Court Theatre (1982-3). She was Royal Literary Fund Fellow at Edge Hill University from 2004-2006.

She writes for both television and radio and worked for ten years on BBC Radio 4's long-running radio serial The Archers. She now runs Words4work with her husband, the writer Christopher Hawes, organising seminars and workshops to help businesses improve the standard of their written English.
Recent plays are Another Nine Months and The Statue of Liberty. Her latest work, Love From a Stranger, performed in 2010, is an adaptation based on Agatha Christie's Philomel Cottage.
Critical perspective
Few plays outlive their times, yet as Lyn Gardner pointed out in her review of Salonika (1983), which was revived 25 years later at West Yorkshire Playhouse, is a play 'with an ache lodged in its sturdy heart, full of what-ifs, regrets and ghosts.' Throughout her work, Page has often studied the frailties of life, its indignities, as well as absurdities. So much so in fact that, as she wrote in her introduction to her Plays One (1990), she had this to say:
'My reaction to seeing any of these plays now is to be surprised by the fact that I could write them. The work seems wise and sensible. I never feel wise or sensible. But then the world you write in is a magical place. It's a place where as a writer you try and make order out of the world's chaos. It's a place where you are free to be wise and sensible. And it's a privilege to pass that on to an audience. Playwriting is about the folly of talking to strangers.'
After graduating from the University of Wales in 1977, Page was commissioned by the Birmingham Arts Lab, for whom she wrote Want-Ad (1977). She next wrote Tissue (1978) and Hearing (1979) for the Birmingham Repertory. Tissue tackled the then-taboo topic of breast cancer, and explored the strain and devastation the disease effected on their victims and their families. Though her work was soon classed as belonging to 'feminine theatre', Page has always dealt with diverse themes: war, political ethics, sexual mores, death and bereavement, as well as more familiar themes such as domestic difficulties and personal relationships. Later in 1979, Page became Yorkshire Television's Fellow in Drama and Television at the University of Sheffield.
Salonika (1983), which Page wrote aged 30, and for which she subsequently won the George Devine Award, was her breakout. Salonika opens on a beach, where Charlotte, an 84-year-old Englishwoman, has travelled to Greece to visit the grave of her husband, Benjamin, who died in one of the forgotten fronts of the First World War. As befits this mystical drama, her husband's ghost then rises out of the sand and reacquaints itself with his former wife. The play is an account of lives wasted by war and turmoil (both inner and outer) and is mainly concerned with misspent lives. Charlotte's daughter, Enid, a spinster, who has accompanied her mother on her trip – and was born after her father's death – is consumed by resentment. The tension takes a turn for the worse when Leonard, a sprightly 75-year-old pensioner woos Charlotte, and further depresses, as well as angers, the unfortunately celibate Enid. In a rather refreshing touch, Page shows how sexual passion is not the exclusive domain of the young. Salonika was first performed at the Royal Court Theatre Upstairs and Page was later appointed as a Resident Writer at the Royal Court Theatre for the following season. Page's output, though varied, has always been about re-evaluating and re-casting previous efforts. Real Estate (1985), as Page herself pointed out, was written 'in response to Salonika.' While the latter was about a fraught but solid mother-daughter relationship, the former is about a daughter who runs away from her parents. Her return, towards the end of the play is not the happy homecoming that one might suppose. As Giles Gordon wrote in The Spectator, the characters are 'four real people ... 'ordinary' people to whom nothing special happens. They become special, extraordinary because of the dignity their creator endows them with.'
The 1980s were an intensely prolific decade for Page. Among others, her efforts included: House Wives (1981), Salonika, Falkland Sound (1983), Golden Girls (1984), Real Estate (1984) Beauty and the Beards, (1986), Goat (1986), and Diplomatic Wives (1989). Many of these plays were critical of the British class system and were broadly written in opposition to the then-prevalent Thatcherite adoration of money and success. Though largely anachronistic to the blunt political theatre then fashionable, many of Page's plays were outspokenly Socialist and revealed a fascination with northern speech – and the values of authenticity. Developing on these themes, Golden Girls (1984) is about women and their ambitions, and at what cost the latter are achieved. Premièred at the Royal Shakespeare Company, it set the seal on Page's reputation. Sue, Pauline, Dorcas, Muriel, Janet and Vivien are competing for places in the England relay team at the Olympics. When the makers of the 'Golden Girl' range of cosmetics decides to sponsor the women, the play spirals into a set of conundrums. When they are told to use performance-enhancing drugs, they do so, knowing that it might give them a chance to win. Athletic ethics aside, race also becomes an issue. When the representative for the cosmetics company informs the runners that the team's make-up should be predominately white, the resulting dialogue evokes the anti-Apartheid mood of the time, which saw South African teams banned from international competitions.
Over the years, Page has also written extensively for both television and radio. She also spent a decade as a staff writer for The Archers on Radio Four. Over the course of the 1990s, Page delivered such plays as Hawks And Doves (1992), Spare Parts (1992), Like To Live (1992), Another Nine Months (1995) and The Statue Of Liberty (1997). From 2004 to 2006, Page was Royal Literary Fund Fellow at Edge Hill University. Her latest staged effort, Love From a Stranger (2010), is an adaptation of Agatha Christie's 1936 novel, which displays Page's gift for minimalism: from the original eight-strong cast, Page's version reduces the characters to five – and is a stylishly verbose and gripping 'whodunnit' set in a cottage in the countryside.
André Naffis-Sahely, 2010
Bibliography
1989
They Said You Were Too Young
1986
Beauty and the Beast
1982
Plays by Women Volume 1
Author statement
'I write because I love words. And I use the structuring and organising of words to try and make sense of the chaos around me. I write for the theatre because I love the theatre. I love its vitality, the way in which a good piece of theatre communicates through a transference of mental and physical energy and sends one out of the theatre dancing. It doesn't happen often. But I know it does and so I write plays to try and make it happen, so that when we've made sense of the world we can celebrate.'