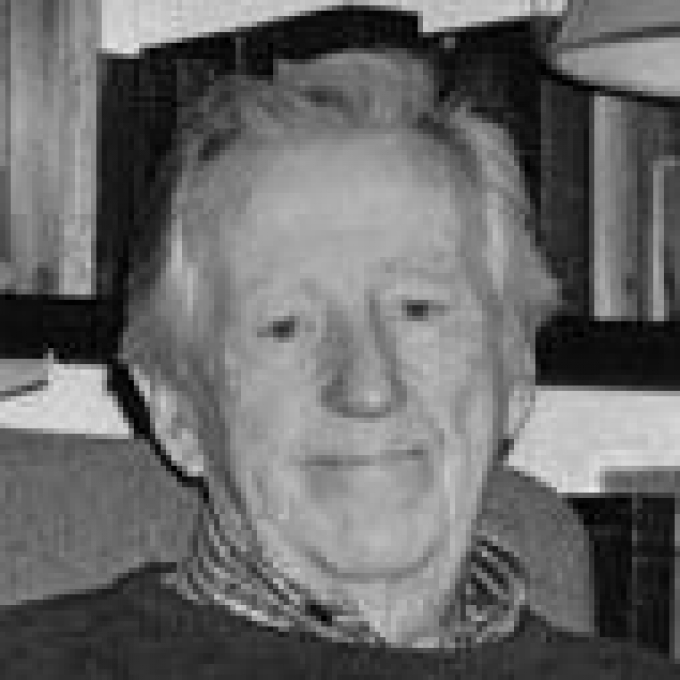 Emyr Humphreys
Publishers:
Agents:
Sheil Land Associates Ltd
Biography
Emyr Humphreys was born in Prestatyn, Wales, in 1919 and now lives on Anglesey.
He is a writer of novels, poetry, short stories, and non-fiction, and a Fellow of the Royal Society of Literature.
He studied History at the University College of Wales at Aberystwyth, registering as a conscientious objector in 1939, during the war first working on Welsh farms, then as a relief worker in the Middle East and Italy. After a period of teaching, he became a BBC Drama Producer for ten years, before moving to Bangor University as a lecturer in drama. In 1972, he became a full-time writer.
His first novel was Little Kingdom (1946), and this was followed by many others, including the Somerset Award-winning Hear and Forgive (1952) and A Toy Epic (1958), published in Welsh and English, and winner of the 1958 Hawthornden Prize.  His cultural history of Wales, The Taliesin Tradition (1983), explores how literature in Wales has reshaped Welsh identity and considers the effect of a literary tradition that begins with the sixth-century poet Taliesin. He has also written and directed films for television in Welsh and English.
In 2004 Emyr Humphreys won the first Siân Phillips Award, for his contribution to radio and television in Wales. His latest collection of stories is Old People are a Problem (2003), his latest novel is The Shop (2005), and his latest collection of poetry is The Woman At the Window (2009). The late R.S. Thomas named him as 'the supreme interpreter of Welsh life'.
Bibliography
2009
The Woman at the Window
2005
The Rigours of Inspection: poems and stories
2003
Old People are a Problem
2002
Conversations and Reflections
2001
Ghosts and Strangers
1998
The Gift of a Daughter
1996
Unconditional Surrender
1988
The Triple Net: a portrait of the writer Kate Roberts, 1891-1985
1983
The Taliesin Tradition: a quest for the Welsh identity
1979
Penguin Modern Poets
1979
Landscapes: a sequence of songs
1979
Bwrdd Datblygu Teledu Cymraeg
1979
Theatr Saunders Lewis
1970
Ancestor Worship: a cycle of eighteen poems
1965
Outside the House of Baal
1951
A Change of Heart: a comedy
1949
The Voice of a Stranger
Awards
2004
Welsh Books Council Book of the Year
1998
Arts Council of Wales Book of the Year Award
1992
Arts Council of Wales Book of the Year Award
1979
Society of Authors Travel Award
1953
Somerset Maugham Award