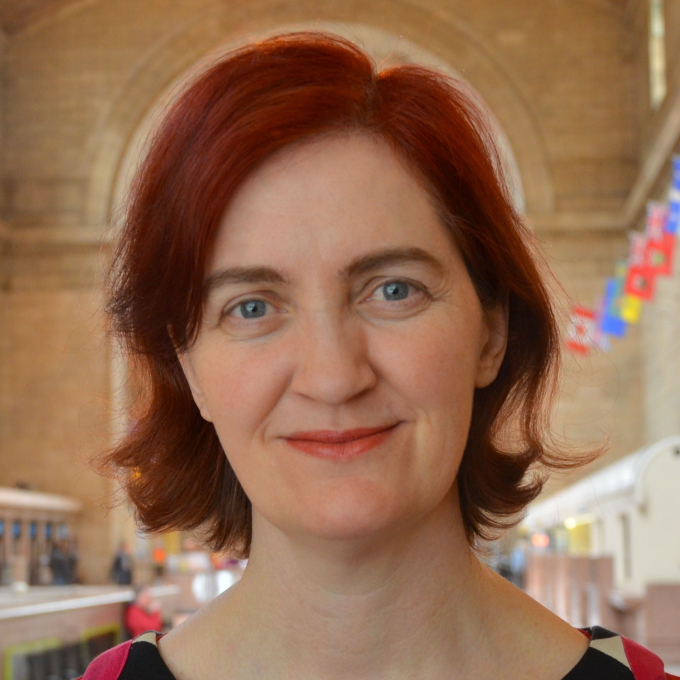 Emma Donoghue
Publishers:
Biography
Emma Donoghue was born in Dublin in 1969 and studied English and French at University College, Dublin.
She moved to England in 1990 and went on to gain a PhD from Cambridge University. She became a writer at the age of 23, and now lives in Canada.
As well as writing stage and radio plays, she has written several novels and collections of short stories.
Her novels include the award-winning Hood (1995); Slammerkin (2000), a historical novel; Life Mask (2004), which tells the true story of three famous Londoners in the late eighteenth century; and The Sealed Letter (2008), joint winner of the 2009 Lambda Literary Award (Lesbian Fiction).
Her short story collections include Kissing the Witch (1997), a collection of re-imagined fairytales; The Woman who Gave Birth to Rabbits (2002); and Touchy Subjects (2006), stories about taboos.
Her non-fiction includes Passions Between Women: British Lesbian Culture 1668-1801 (1993), a survey of printed texts on lesbian themes published between the Restoration and the end of the eighteenth century. She is also the editor of What Sappho Would Have Said: Four Centuries of Love Poems Between Women (1997); and The Mammoth Book of Lesbian Short Stories (1999).
Her highly praised novel Room (2010) was shortlisted for the 2010 Man Booker Prize for Fiction, the 2011 Orange Prize for Fiction and winner of the 2010 Hughes and Hughes Irish Novel of the Year Award and the 2011 Commonwealth Writers Prize (Canada and Caribbean Region, Best Book). Her most recent novel is Frog Music (2014), her eighth novel and twelfth book of fiction, an instant bestseller in Canada, Ireland, and a New York Times Bestseller. It was a Finalist in the 2015 Bisexual Book Award for Fiction, and an Honor Book in Literature (Stonewall Book Awards 2015). 
Bibliography
2015
Emma Donoghue: Selected Plays
2012
The Talk of the Town
2011
Three and a Half Deaths
2002
The Woman who Gave Birth to Rabbits
1999
The Mammoth Book of Lesbian Short Stories
1998
We are Michael Field
1998
Ladies and Gentlemen
1997
What Sappho Would Have Said: Four Centuries of Love Poems Between Women
1993
Passions Between Women: British Lesbian Culture 1668-1801
Awards
2011
Commonwealth Writers Prize (Canada and Caribbean Region, Best Book)
2011
Forest of Reading Evergreen Award
2011
Galaxy National Book Awards WH Smith Paperback of the Year
2011
Orange Prize for Fiction
2010
Hughes and Hughes Irish Novel of the Year Award
2010
Man Booker Prize for Fiction
2010
Rogers Writers Trust Fiction Prize (Canada)
2009
Lambda Literary Award (Lesbian Fiction)
2008
Golden Crown Literary Society Award
2005
Ferro-Grumley Award for Lesbian and Gay Fiction
2005
Stonewall Book Award (Fiction)
2004
Lambda Literary Award (Lesbian Fiction)
2003
Stonewall Book Award (Fiction)
2001
Irish Times Irish Literarture Prize for Fiction
1997
American Library Association GLBT Roundtable Book Award (US)
1994
Lambda Literary Award (Lesbian Fiction)
1993
Lambda Literary Award