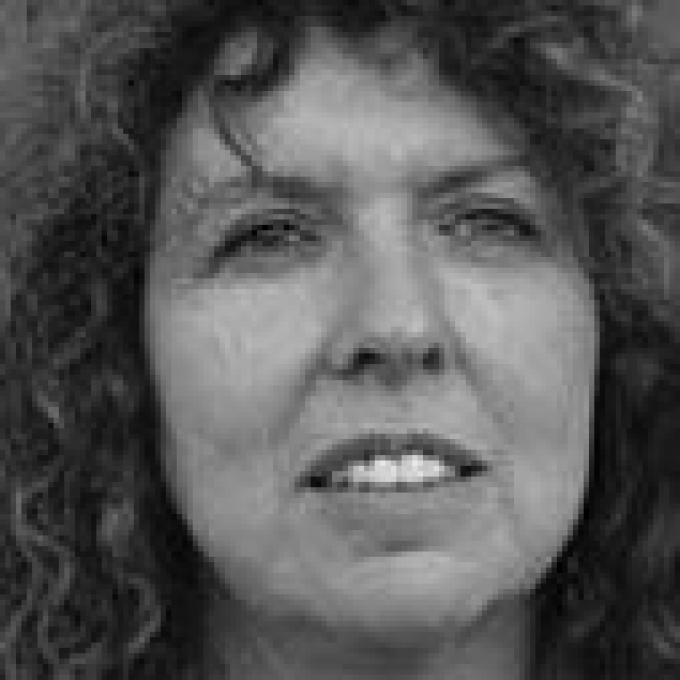 Elyse Dodgson
Publishers:
Biography
Elyse Dodgson worked in the theatre for over thirty years and was 
Associate Director and Head of the International Department

 at the Royal Court Theatre in London, where she was formerly Director of the Young People's Theatre.

She began her career in the Brighton Combination in 1968, producing works including The Rise and Fall of Tony Banana, which was performed in the middle of the night at the LSE sit-in.

She edited several collections of plays: First Lines: Young Writers at the Royal Court (1990), German Plays 2 (with David Tushingham) (1999) Spanish Plays: New Spanish and Catalan Drama (with Mary Peate, 1999) and Mexican Plays (2007). She was also the author of Motherland: West Indian Women to Britain in the 1950s (1984).

She also produced a series of new Brazilian plays in specially commissioned translations. Her last volume, Plays From the Arab World (2010), was the product of a three-year project with other producers across the Middle East and North Africa, in collaboration with the British Council.

Elyse Dodgson was awarded an MBE in 2010 for her work in international theatre and with young writers overseas.

She passed away in 2018.
Critical perspective
Some talents are necessary, but Elyse Dodgson, as Paul Taylor put it in The Independent, is 'indispensable.'
As head of the International Department at the Royal Court Theatre, Dodgson's promotion of foreign literature has led her from Russia and Romania to Brazil, Cuba, France, Germany, India, Mexico, Palestine, Spain and Syria. Nonetheless, as is often the case, the results can sometimes be unexpected. In November 1997, Dodgson commissioned David Hare to travel to Israel and Palestine, in the hopes that he would collaborate with some of the local playwrights, ideally an Israeli and a Palestinian. Dodgson had initially thought the trio might produce a piece on the British Mandate of the 1930s and 1940s. Upon his return, however, Hare wrote Via Dolorosa, a monologue, which later won a 'Drama Desk Award' in 1999. In his introduction to the piece, Hare wrote: 'When Elyse Dodgson rang a friend in Ramallah to ask her what people were now feeling, the friend replied: "We're not feeling anything. We're just burying the dead."' Although Dodgson's position at the Royal Court has been that of a facilitator between writers and practitioners, her role, in her own words, belies a deeper and more far-reaching philosophy than one would at first suppose:
'What happens in another part of the world affects our lives; some people have a natural curiosity to look at what is coming out of those countries. Our job is to support and sustain new writing in other countries, particularly where there is a strong theatre culture but the writers don't have the voice they might have, and on the other side, it's to produce the best new work we can find and introduce that to our audiences.'
Under her direction, the international department at the Royal Court has collaborated with the Human Rights Watch Film Festival, which, since 2002, has explored such subjects as abuse, violence and dislocation. Though Dodgson made her reputation thanks to her dedication to international writing since the mid 1990s, her 40 years in the theatre began at the Brighton Combination in 1968, producing works such as The Rise and Fall of Tony Banana, which was performed at the infamous LSE sit-in. During the 1980s she contributed to New Directions in Drama Teaching: Studies in Secondary School Practice (1982) and followed it up in 1984 with her first edited volume of plays, Motherland: West Indian Women to Britain in the 1950s, an anthology of dramas based on the experiences of young West Indian women settling in London in the 1950s, which played a powerful role in undermining the hitherto male-dominated image of Caribbean writing.
Leaving her position as Director of the Young People's Theatre, Dodgson later established the first international summer school at the Royal Court in 1989, which resulted in the publication of First Lines: Young Writers at the Royal Court (1990). After a string of anthologies on European theatre – notably German Plays 1 and 2 (1997; 1999), as well as Spanish Plays: New Spanish and Catalan Drama (1999), Dodgson's collaborations have since been inspired by more diverse locales, ranging from India and Cuba to Mexico and Brazil. Dodgson's three-year project with playwrights in Sao Paulo and Salvador from 2001 to 2004 led to a series of readings at the Jerwood Theatre, which included five plays in new translations. A Brazilian Plays is forthcoming (2010). In January 2006, 'Arena Mexico' presented six new Mexican writers to London audiences, in a collaborative effort between the British Council and Teatro Helenico in Mexico City. The sell-out week featured staged readings and later led to the publication of Mexican Plays (2007). As Michael Billington stated in The Guardian: 'Elyse Dodgson, has brought us an abundance of plays from Russia, Germany, Brazil and Mexico. At a time when our culture is pathetically subservient to America, the Court has reminded us there is a world elsewhere.'
Dodgson's latest volume, Plays From the Arab World (2010) is the culmination of a three-year project that took her and other producers across the Middle East and North Africa. In April 2007 Dodgson travelled to Damascus to work with 21 emerging writers from Egypt, Jordan, Lebanon, Morocco, Palestine, Syria and Tunisia. As her foreword to the volume indicates, such experiences can often be trying – for both writers and producers: 'It was challenging from the beginning, and some of the writers were both tentative and doubtful as they began to explore the possibilities of writing a new contemporary play for us. The only way we could change that was by concentrating on the work itself.' With current projects including collaborations with writers from Iran, Nigeria, and Romania, it is perhaps unsurprising then, that Dodgson's efforts have slowly, but surely, brought British audiences face to face with the way other people live. They have also undoubtedly increased the desire among the theatre-going public for foreign work, an achievement that led to her being awarded an MBE in the 2010 New Year's Honours. Still, Dodgson refuses to rest on her laurels: 'I think there still needs to be more incentive and opportunities for young people of different backgrounds to work in the theatre. I realise that I have been saying this for 34 years, but I don't think all that much has changed.' While George Devine may once have envisioned a 'truly international theatre', it is Dodgson who ultimately, it seems, has put the vision into practice.
André Naffis-Sahely, 2010
Bibliography
2010
Plays from the Arab World
1999
Spanish Plays: New Spanish and Catalan Drama
1990
First Lines: Young Writers at the Royal Court
1984
Motherland: West Indian Women to Britain in the 1950s
1982
New Directions in Drama Teaching: Studies in Secondary School Practice