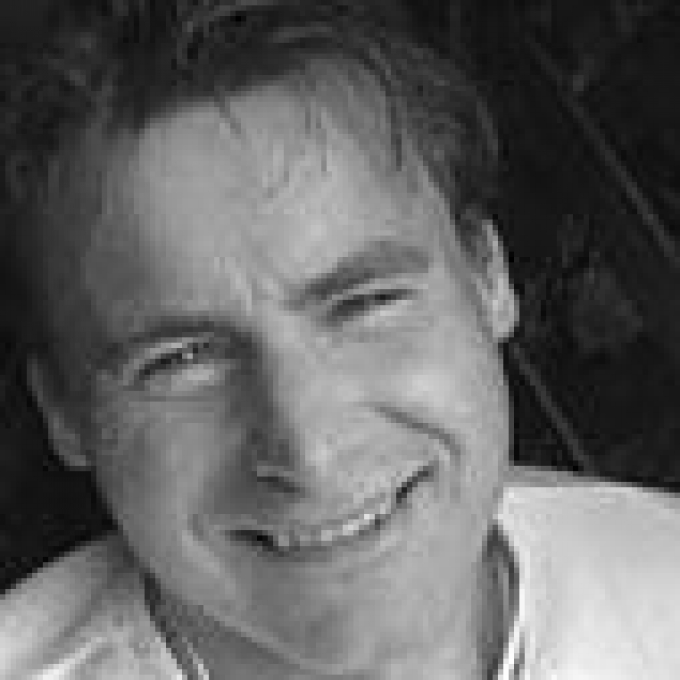 Des Dillon
Born:
Coatbridge, Lanarkshire, Scotland
Publishers:
Agents:
Biography
Des Dillon was born in Coatbridge, Lanarkshire, Scotland, in 1960, and read English at Strathclyde University.
A former teacher, he now writes for television, stage and radio and has taught Creative Writing at the Arvon Foundation. He was Writer in Residence at Castlemilk, Glasgow, between 1998 and 2000, and now lives in Galloway.
His first book, Sniz, a collection of poetry, was published in 1994, and he is also the author of seven novels, including Me and Ma Gal (1995), which chronicles a day in the lives of two best friends, Derek and Gal, set against the Coatbridge landscape of slagpits and steelworks, and was shortlisted for the Saltire Society Scottish First Book of the Year Award; Duck (1998), in which the delusional hero, Mick Riley, attempts to escape his problems by running off to Blackpool with the babysitter Carmen; Itchycooblue (1999), a story of male friendship set in 1970s Scotland; and The Big Q (2001), in which three Lanarkshire construction workers head off to Italy to find work at a monastery. He is also the author of a volume of short stories, The Big Empty: A Collection of Short Stories (1997). In Six Black Candles (2002), the heroine Caroline, who has been deserted by her wayward husband Bobby, finds her sisters embarking on a ritualistic revenge, centred on the six black candles of the title. This novel was originally written as a play for Birds of Paradise Theatre Company in 1999.
In 1998, a short film of Duck was premiered at Edinburgh Film Festival and in 2003 his play Lockerbie 103 went on national tour.
Six Black Candles premiered at The Royal Lyceum Theatre in Edinburgh in Spring 2004. It has since been translated and published in Russia, as has Glasgow Dragon (2004). Me and Ma Gal was voted the winner of the World Book Day survey to find the book that revealed the most about contemporary Scotland. It was broadcast as a drama on Radio 4 in 2004.
Monks (2006), a play about redemption, schizophrenics and St. Frances, received its world premiere in the Royal Lyceum, Edinburgh in 2007. Singin' I'm No a Billy He's a Tim (2005)won critical acclaim at the Edinburgh Fringe Festival in 2005 and has toured Scotland and Ireland since. It continues to be extremely popular with both audiences and critics.
Des Dillon's latest books are a collection of short stories, They Scream When You Kill Them (2007); My Epileptic Lurcher (2008); An Experiment in Compassion (2011); and Yalena's Leningrad (2013). He currently also performs stand-up comedy.
Critical perspective
The drugged up narrator of Des Dillon's short story 'Mushrooms an Spaceships' from The Big Empty (1997) claims he 'come[s] wi a bad reputation'.
Dillon's own reputation on the other hand is as one of Scotland's most capable literary representatives. A poll of readers for World Book Day in 2003 chose his 1995 novel Me and Ma Gal as the book which best 'summed up the zeitgeist' of Scotland, beating some of Scotland's arguably better known literary exports such as Irvine Welsh's Trainspotting or Ian Rankin's Inspector Rebus series.
Dillon told an Edinburgh newspaper that '[t]he stories I used to tell my mates are the ones I used when I became a writer' (Evening News, 17 September 2010). It certainly isn't hard to believe this statement. Dillon's short fiction in particular, The Big Empty and They Scream When You Kill Them (2006) contain all the vitality and informality of pub chatter. The title story of They Scream When You Kill Them, for example, tells of a couple given live langoustines from a friend. The hapless pair then spend the rest of the day watching them die, and later, keeping them alive and trying to set them free. The appeal is in the believable detail of the scenario; we can quite imagine that the protagonist had no idea what langoustines are when he notes:
'[a]t first I thought they were baby lobsters because that's what they look like, langoustines. I took the bucket, said cheers and he shouted chilli sauce as he was driving up the street […] They were a bright orange that's hard to explain. Maybe it was the red of the bucket reflecting on them but they looked like cartoons'.
So close to the everyday is much of Dillon's short fiction that Edwin Morgan described The Big Empty as 'a Coatbridge Dubliners'. The stories therein deal with neighbourly disputes, local eccentrics on the run, drunken tiffs and bedsit romance. There is also some old-fashioned magic realism in the Celtic vein of superstition when a Tiny Tears doll crawls and talks and two girls accept cigarettes and a light off an affluent gentleman with hooves.
Six Black Candles (2002) also explores the dark side of ritual and humour. Six sisters cast ancient spells on those who cross them, when they stop arguing between themselves for long enough. The novel and the play of the same name are wickedly funny, with much of the same heady, prattling Scots dialogue as asides to the black magic. Audiences and readers could be at any family gathering and hear the following:
'She's exceptional, my Nikki – right?
A fuckin donkey could pass its O-level if you forced it to study morning noon and night.'
While Six Black Candles features six women at the centre of the narrative, many of Dillon's other works are more masculine-centric. Duck (1998) begins with the same scenario as 'The Big Empty', although the novel length allows a much more involved and involving exploration of the crises of the anti-hero Mick Riley. On a textual level, Duck does some unusual things with the text as it is commonly interspersed with onomatopoeic sounds and other, more complex word objects that are impossible for me to reproduce here. Return of the Busby Babes (2000) is a lad-narrative about a 'mucky pitched corrugated steel football park' and the men who play and manage a failing team. The famous Manchester United players killed in the 1958 Munich air disaster come back in spectral form to save the worst team, the Albion Rovers. The Big Q (2001) is another exploration of the troubles of every-men characters when two male cultures are set against each other. Three Scottish builders head to Italy to repair a monastery, although it is clear that they each have something within themselves to repair – no one less so than Jimmy Brogan whose mental instability resulting from a traumatic past which tails him. Dillon's unusual textual objects and arresting fonts bring some of Jimmy's anguish to the page.
Me and Ma Gal (1995) continues in the tradition of novels centring on just one day in the life of their characters, two young boys, as told by the consciousness of 'Derruck Danyul Riley'. This literary portrait is a celebration of boyhood companionship amidst the difficulties of working class adolescence, framed in particular through the concern Derrick feels for his ill father. Edwin Morgan compared it to the work of Mark Twain and Kerouac, and if either of these writers had been writing in Lanarkshire in this period, this is the sort of novel they would write. There is just the right balance of gritty realism and awkward comedy; the same balance is found in other novels such as Singin' I'm No a Billy He's a Tim (2005) which explores bigotry and sectarianism as rival Celtic and Rangers fans find themselves in a cell together.
The opening lines of Itchycooblue (1999) could well be the words of Dillon himself when he says 'See me. See ma maginaton. Wild'. They are in fact the words of Derrick, although a wildness of imagination is a constant in all Dillon's work. His poetry, his plays, radio dramas, novels, short fiction and even his recent stand up comedy are untamed and idiomatic. This is to say that they can sometimes be difficult to read, challengingly frank, unflinchingly realistic and yet with the exaggerated tone and bonhomie of a well told tale. All his work, regardless of genre, seems to be pitched somewhere between being a Scottish romp through excessive consumption and a darker undertone of fear and bewilderment at the incongruities of human experience. This uncomfortable combination is what makes a short story such as 'Paddy Cox' so masterful; we may be bemused, maybe even amused, by the local eccentric and his strange speech impediment. Yet this is soured by simple human compassion as he streaks through the town, wanting to give all to Jesus, and only 'hid ma tholthes'.
Alex Pryce, 2011
Bibliography
2011
An Experiment in Compassion
2008
My Epileptic Lurcher
2006
They Scream When You Kill Them
2005
Singin I'm No a Billy He's a Tim
2000
Return of the Busby Babes
1997
The Big Empty: A Collection of Short Stories
Awards
2007
Lion and Unicorn Award
2005
Creative Scotland Award
2005
Scottish Arts Council Writer's Bursary
2004
Creative Scotland Award
2004
Critics Award for Theatre in Scotland (Best Ensemble Play)
2001
International Festival of Playwriting Award
2001
Scottish Arts Council Writer's Bursary
2000
Creative Scotland Award
2000
Television Arts Performance Showcase Writer of the Year Award
1997
Scottish Arts Council Writer's Bursary
1995
Saltire Society Scottish First Book of the Year Award