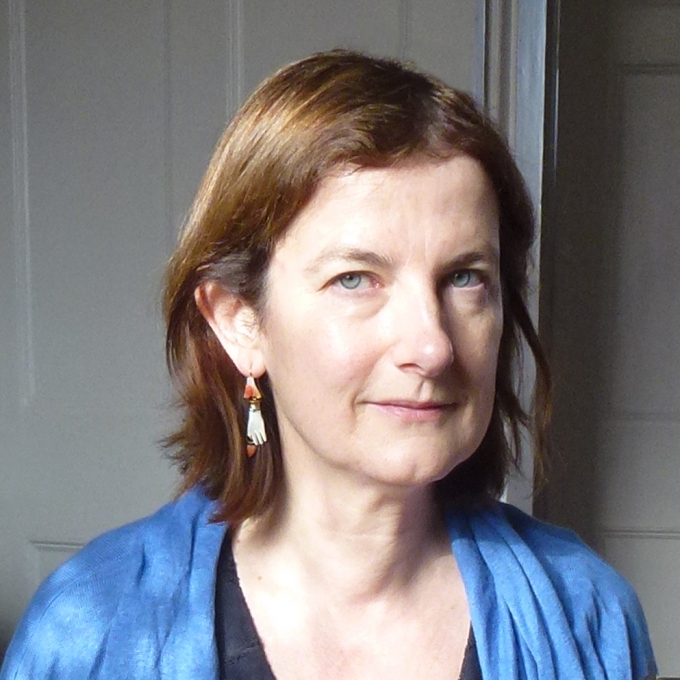 Charlotte Cory
Publishers:
Agents:
Biography
Charlotte Cory was born in 1956 in Bristol, England.
She read English at the University of Bristol and studied for a D.Phil. in Medieval English at the University of York. She is the author of three novels, The Unforgiving (1991), The Laughter of Fools (1993) and The Guest (1996), the story of the events surrounding the death of a mysterious stranger in a hotel in a small provincial English town. Her radio play, The Day I Finished Off Charlotte Bronte, was broadcast on Radio 4 in 2002.  
Charlotte Cory's latest books are The Visitors (2007); Thinking of Leaving Your Husband?: A True Cautionary Tale of Internet Dating, a reworking of one of Cory's radio plays (2011) and Capturing the Brontes: The Brontes and Photography (2013). 
Charlotte Cory is also a freelance artist, specialising in woodcuts, and illustrated Pamela Gillilan's The Turnspit Dog, published in 1993. She lives in Manchester.
Critical perspective
Charlotte Cory is the author of three novels.
Critics have praised her fiction variously as sure-footed, inventive, exuberant, perverse, intelligent, fantastic and arch – but above all, original. While her work contains recurring themes and tropes, her daring with narrative form helps to ensure that her novels defy categorisation.
Cory's first book was The Unforgiving (1991), which as with her subsequent fiction features a large cast of characters and multiple viewpoints. 'A witty Victorian pastiche with a dark heart' (Katy Emck, Times Literary Supplement, 6 September 1996), it centres on the household of architect Edward Glass who lives for the great masterpiece he intends one day to produce. Following the death of his wife, he marries the impoverished Eliza and charges her with the care of his three young daughters. Eliza sets about shoring up her loveless new life by going shopping, with period bric-a-brac 'poured out in a lavish slurry that engulfs the characters … around a core of vacant space' (Peter Kemp, Sunday Times, 8 December 1991).
'An indifferent god who provides from afar ... and wishes nothing in return except peace to get on with what really matters' (David Montrose, Times Literary Supplement, 1 November 1991), Glass wants a project without 'ordinances, regulations, costs… that fettered the imagination and tripped up and confined the fantastic'. When he is appointed to rebuild the Paris Grand hotel, he envisages it as a monument on which no expense must be spared, the emptiness at its heart sustained by 'hidden forces of trickery and illusion'.
Like Glass, Cory is a conjuror, creating 'a sort of literary hologram that dazzles to deceive' (Boyd Tonkin, The Observer, 5 January 1992). The Unforgiving has a fairground feel, bringing the reader up close to see small details (such as Eliza's shabby shoes) then whirling us away again to see the world through another viewpoint. Sometimes the narrative speeds up to neatly despatch loose plot ends; elsewhere Cory writes with 'astonishing ellipsis' (Nicolette Jones, Literary Review, November 1991), approaching dramatic events sideways. Incidental characters become distorted, even grotesque. (The 'entirely bald and wigless' piano teacher Mr Luscombe, for example, is caught in the act of digging an enormous hole in the middle of his kitchen floor to bury the 'still warm' parlour maid he has just throttled.)
Rarely in this novel of 'strange, almost exuberant nihilism [with its] compendium of carnage and absurdity' (Kemp) does the author allow sympathy to develop, although the reader cannot help but warm to Glass's middle daughter Milla, aged ten, who pines for her absent brother, feels sad when her new stepmother loses interest in her scrapbook, and is disillusioned to discover her literary hero is a sour old lady. Those who live in this empty-but-cluttered world are conscious only of absences: of feeling, purpose, sense and meaning. Milla herself never becomes a heroine: instead she recognises, on the deaths of her father and stepmother, her chance to 'start afresh and be somebody else'.
The Laughter of Fools (1993) develops further the idea of becoming somebody else. Rosa, whose story is told by the narrator Jeannie, discovers that her secretive father Pegglar has fathered a brood of children through different women and – as with his beloved chickens – has kept stock records: 'the particularity of childhood is invaded by duplication and chaos' (Rachel Cusk, Times Literary Supplement, 23 April 1993). On arriving in London, Rosa repeats the phrase 'I could be anyone!'
More complicated and demanding than The Unforgiving, this novel frequently doubles back on itself, creating a giddying hierarchy of connections and overlaps, 'a spiralling, quixotic narrative' (Cusk) in which absurdity commingles with the macabre, and plot developments are dismissed as blackly funny one-liners ('when Arthur Gregg found his wife in bed with her brother he merely assumed things were done this way in England'). Mostly the characters feel opaque and unknowable, pawns in a fictional game: Jeannie is shadowy, the glamorous Rosa ambivalent, and others (the dwarf Philbert Farnol, childish Aunt Gracie with her custard creams and the dangerously self-deluding spinster Helen Gough) freakish.
In her first book, Cory 'tossed off an excellent imitation of a nineteenth-century novel, complete with eccentric characters, an extensive time frame, a complicated plot and loquacious chapter headings. But rather than continue on this reassuring narrative course, The Laughter of Fools veered almost wilfully in another direction … it gradually deconstructed itself as it went along … as if Cory had mastered the well-made novel so easily that she had become bored and decided to write an "unmade" one' (Emck).
In her third novel, The Guest (1996), she employs – and enjoys – a wholly different genre: the whodunit. Hester Jones is someone-who-is-not-someone, another accidental, enigmatic protagonist. Having fallen asleep on the train to Penzance, she emerges in the sleepy backwater of Knibden just in time to be appointed chief investigator to a mystery death. The owner of the Gallimore Hotel has left his fortune to someone in the town, on the condition that within three days Hester can discover who it is. Resurrecting the town's history of hosting a world-famous lottery, its inhabitants each conceive individual schemes to spend the cash, finding themselves once more in the grip of lottery fever.
Formally, Cory's fiction is characterised by accident and mischance, its patterns rearranged constantly but only fractionally, so that they appear familiar. She creates 'a kind of collective consciousness … with the deliberate repetition of phrases, sometimes thought by one person and spoken by another' (Jane Charteris, Literary Review, September 1996). In The Guest, for example, as viewpoints rotate, the hotel doors remain 'tantalisingly closed'.
At a thematic level, too, chance is important. In The Unforgiving, Milla draws the wrath of her stepmother by daring to suggest that in mathematical terms, the concept doesn't exist. In The Laughter of Fools, coincidence is made to seem commonplace: Farnol drowns east of Aden when a cruise ship sinks, taking with it the director of a company whose share price is wiped out, destroying the income of Pegglar's sisters. With its lottery tale, The Guest puts chance at its heart. 'Life in a Charlotte Cory novel is a gamble, a con, an improbable scheme, a game of risk... [in The Guest she] finally meets her obsession squarely' (Emck). The result is a hugely entertaining yarn, demonstrating Cory's considerable gifts as a storyteller along with her 'flirtatious charm' (Charteris).
In addition to her fiction, she is a fêted artist, print-maker, journalist and dramatist, writing frequently for radio and for the travel sections of national newspapers and magazines. She describes her radio work as 'creating pictures in sound' and her art as 'narrative-based … visual short stories'. The Visitors (2007) comprises a sequence of Victorian photographic visiting cards, the head of each human subject eclipsed by the head of a stuffed animal: this juxtaposition of stance and expression (the vain peacock, timorous rodent, mutinous bulldog and lecherous iguana) invites the viewer to construct an alternative narrative for each picture.
In her foreword to the book, Cory mocks the 'preposterous optimism' of its human subjects in aspiring to immortality. The Unforgiving sees Milla display a similar optimism (about her literary hero Pasha) that is quickly shattered. Cory's vision is clear and often brutal, but always compelling. The bleaker aspects of her fiction never quite dispel her sense of playfulness and this, with her sharp intelligence and appetite for literary adventure, makes her work utterly distinctive.
Rachel Thackray Jones, 2009