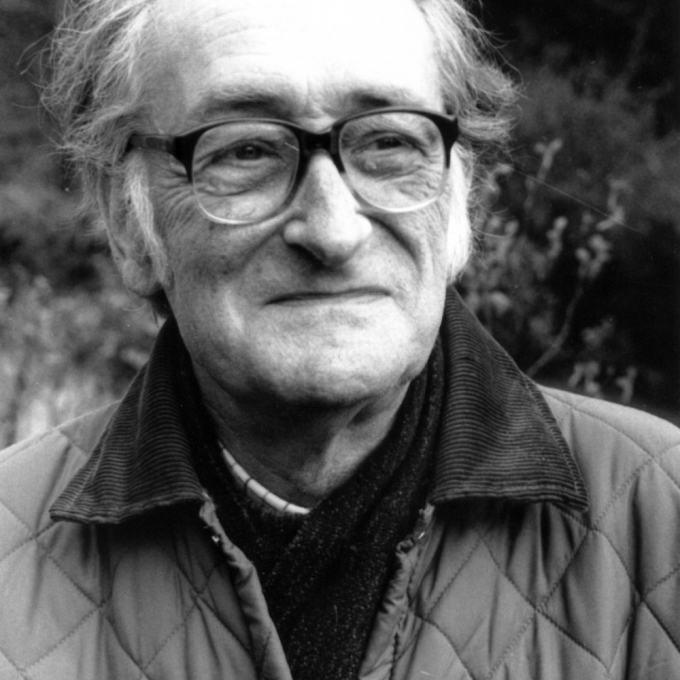 Charles Tomlinson
Publishers:
Biography
Charles Tomlinson was born in 1927 in Stoke-on-Trent and studied English at Cambridge University.
He became an elementary school teacher, was a secretary in Italy, and then taught at Bristol University, becoming Emeritus Professor of English Literature and travelling widely in Europe, the US, Mexico and Japan.
His many poetry collections include The Way of a World (1969); The Shaft (1978); Notes from New York and other Poems (1984); Annunciations (1998); The Door in the Wall (1992); The Vineyard Above the Sea (2000); and Skywriting (2003). His Selected Poems: 1995-1997 was published in 1997. His latest collection is Cracks in the Universe (2006). A New Collected Poems was published in 2009.
He edited The Oxford Book of Verse in English Translation (1980), and critical essays on Marianne Moore and William Carlos Williams, as well as translating the work of many poets, including Italian poet Attilio Bertolucci and Mexican Poet Octavio Paz. His prose includes Poetry and Metamorphosis (1983) and Metamorphoses: Poetry and Translation (2003).
Charles Tomlinson was also an artist, and had an Arts Council Exhibition combining his poetry and graphics, 'In Black and White', opening at the Hayward Gallery in 1978, and travelling throughout Britian. He was made an Honorary Fellow of the American Academy of Arts and Sciences, of the Modern Language Association, and of Queens' College, Cambridge, and Royal Holloway College, London. He was awarded a CBE for Services to Literature in 2001.
Charles Tomlinson died on 22 August 2015.
Critical perspective
In 'A Meditation on John Constable', one of Charles Tomlinson's early poems inspired by painters and landscapes, he observes that Art 'Is complete when it is human.
It is human / Once the looped pigments, the pin-heads of light / Securing space under their deft restrictions / Convince, as the index of a possible passion'. The tone of these lines perhaps brings to mind the American poet Marianne Moore. As a distinguished poet, critic, academic, translator, and painter, throughout more than five decades, Tomlinson has indeed exhibited a special affinity for American modernism. His marvellously evocative essays in Some Americans: A Personal Record (1981) memorialize his personal contacts with Ezra Pound, William Carlos Williams, George Oppen, Marianne Moore and Georgia O'Keefe, all of whom, as he remarks, 'helped an English poet to find himself'. Tomlinson also enjoyed long-lasting friendships with other American poets in their experimental tradition, notably Louis Zukofsky, Robert Duncan and Robert Creeley. His own poetry has been influenced by theirs, as well as by the English landscape tradition that looks back to Wordsworth and Coleridge. His numerous collections, from The Necklace (1955) to Skywriting (2003), have developed a questioning, meditative character, with an occasional vein of wry humour. As Peter Levi once pointed out, very few poets have 'been so experimental in rhythms within the main stream of the English language'.
His poetry and critical essays often reflect upon his travels, especially in the United States and Europe, undertaken alongside Tomlinson's academic career. He learned from these international cultures that 'an original poet may be at his most original when translating the work of others', and his volumes often have translations of poems he admires, such as those by Fyodor Tyutchev, Antonio Machado and Cesar Vallejo that conclude his Selected Poems: 1951-1974 (1978). As editor of The Oxford Book of Verse in English Translation (1980), he defines the creative problem as 'essentially a compromise between the original texts and the present interests and capacities of the writer'. He gives as a supreme example, Pound's 'Chinese' poems, which 'extended the resources of English' and entered 'into the skin of the original'. This splendidly diverse volume starts, however, with the Scots poet Gavin Douglas's Aeneid (1513), and includes passages from the Bible, the Classics, as well as Native American poems from the Navajo and Chippewa. Its historical sweep encompasses Dryden ('our greatest translator'), Pope, and Edward Fitzgerald's 'Rubaiyat'. Among the more recent selections are Michael Hamburger, Christopher Logue, and Ted Hughes, and he especially praises Elaine Feinstein, who 'went immediately to the heart of what can be reproduced in English - that jagged, breathless, self-wearing tone of [Marina] Tsvetayeva's poems'.
His discovery of American poetry was enhanced by discussions with Donald Davie, his tutor at Cambridge. But just as important was the year he spent in northern Italy, where he wrote the poems in The Necklace, typified by imagistic painterly details: 'The sea is green silk. / The sea is blue mud, churned / By the insistence of wind' ('Sea Change'). He also responds warmly to light-filled Italian landscapes, noting how 'the shore / Is diminished but concentrated, jewelled / With the clarity of warm colours' ('Fiascherino'). With American Scenes and other poems (1966), he has found other wonderfully inspiring places and a precise manner to describe them, as in this view of a cow's skull in 'Arizona Desert' (no doubt recalling Georgia O'Keefe paintings); 'sun-warped, the layers / of flaked and broken bone / unclench into petals, / into eyelids of limestone'. He conveys well the scale, extremity, and sheer variety of America, 'At Barstow', 'In Connecticut', and at Washington Square in San Francisco, noting 'this poised quiescence, pause / and possibility in which / the music of the generations / binds into its skein / the flowing instant' ('Idyll').
Notes from New York and other poems (1984) partly continues with this Americana, opening with an in-flight vision of the Passaic River 'flowing with fire towards the sun', while in 'Crossing Brooklyn Ferry' he summons up 'the ghosts of Whitman's ferry: their images / Crowding the enfilade of steel and stone'. But significantly he returns to his adopted Cotswolds and Malvern Hills in paying tribute 'To Ivor Gurney'; also evoking his father's Suffolk countryside 'before the Somme', which was 'poised between paradise and history'. Such green landscapes are counter-pointed by harsher environments in Mexico, where the buzzards are 'High Aztec messengers of the sun / Telling over and over the sources of blood' ('High Summer'). The book concludes with a prose poem about another flight, from Washington to Albuquerque, observing the sunset as 'a nocturne in four bands of ascending colours … striped like a Mexican blanket'.
The Mediterranean provides many subjects in The Vineyard Above the Sea (2000), his personal life being mediated while visiting favourite places in Italy, Greece, Spain, Portugal and the West of England. Its title poem, for example, relishes an Italian scene whose wine is 'like daylight, tasting of the sea'. 'Hellas' is an imagistic sequence of travels around the Greek islands; the isolated lighthouse at Kea 'fades into the blaze of an Aegean noon', while elsewhere, like the poems of Sappho, he finds 'all shards, shreds'.  Perhaps the outstanding poem, 'The Gift', is written in praise of 'the English and accidental', about a valley shaded by 'upstart Cotswold post-colonial trees', and concludes that: 'You have only to scratch this country and / up come the oyster shells and tegulae of Rome'. 'Then' also evokes England, 'The clear notes of the cuckoo intersecting / The woodpecker's trills laughingly inflecting / On evening space in the after-rain June air'.
American Essays: Making it New (2001), incorporating Some Americans, is a very valuable account of what some major poetic figures were like as people. 'It is strange', he wistfully remarks, 'to have met the innovators of one's time only when age had overtaken them'. Tomlinson is clear-eyed and precise in his critical assessments, in 'Elizabeth Bishop' ('her precision comes from an effort at self-control that refuses to be more explicit') and 'Black Mountain Revisited'. He managed to remain friendly with those who had often quarrelled amongst themselves: 'Poets' letters not only serve to keep one another warm, but also seem doomed to steer towards The Big Disagreement or Misunderstanding'. The bond of critical affection he has felt for American culture should be placed along with his own poetic motto: 'I like something lucid, surrounded by something mysterious'. Taken together, they sum up his unique combination of landscape romanticism with a Modernist sensibility.
Dr. Jules Smith, 2006
Bibliography
2006
Cracks in the Universe
2003
Metamorphoses: Poetry and Translations
2003
John Dryden: Poems Selected by Charles Tomlinson
2001
American Essays: Making it New
2000
The Vineyard above the Sea
1997
Selected Poems: 1955-1997
1993
Attilio Bertolucci: selected poems
1992
The Door in the Wall
1992
Eros Englished: Erotic Poems from the Greek and Latin
1990
George Oppen: Selected Poems
1985
Eden: Graphics and Poems
1984
Notes from New York and other poems
1983
Poetry and Metamorphosis
1981
Hijos del aire/Airborn
1981
Some Americans: A Personal Record
1980
The Oxford Book of Verse in English Translation
1979
Octavio Paz: selected poems
1978
Selected Poems: 1951-1974
1976
Selected Poems/William Carlos Williams
1975
In Black and White: The Graphics of Charles Tomlinson
1974
The Way In and other poems
1974
Selected poems of Antonio Machado
1972
William Carlos Williams: a Critical Anthology
1970
America West Southwest
1970
Ten versions from Trilce/Cesar Vallejo
1969
Marianne Moore: A Collection of Critical Essays
1969
Penguin Modern Poets
1966
American Scenes and other poems
1963
Castilian Ilexes: versions from Antonio Machado 1875-1939
1960
Versions from Fyodor Tyutchev 1803-1873
1951
Relations and Contraries
Awards
2004
International Attilio Bertolucci Poetry Award (Italy)
2003
New Criterion Award (USA)
2001
Italian Premio Internationale Flaiano per la Poesia
1993
Bennett Award (Hudson Review, USA)
1991
Cittadella Premio Europeo
1968
Frank O'Hara Prize (USA)
1964
Inez Boulton Prize (USA)
1961
Union League and Civic and Arts Poetry Award (US)
1956
Bess Hokin Prize (USA)
Author statement
I write a poem out of a sense of encounter and necessity. This is no excuse for the ego to run riot. It means a certain chastening of the 'I' as one looks out at the otherness which often confronts us. By being true to this experience, one hopes to build the ground for a poetry that is sustainable across the years. Looking at my recent collections, I feel I am still maintaining the continuity with place, taking up again the memory of where I was born, namely Stoke-on-Trent, and combining this with the places visited in a life of travel: Mexico, Japan, the American deserts. Added to this, I have always been stimulated by reading and translating foreign poetry from the French, Italian, Spanish and German, and the possibilities this brings to the English tongue.   Another theme appears in the frequent political poems about, for instance, the Russian revolution, the death of Trotsky, the French revolution.   For the last half century I have lived in Gloucestershire, a setting which enriches and reinforces my sense of nature.