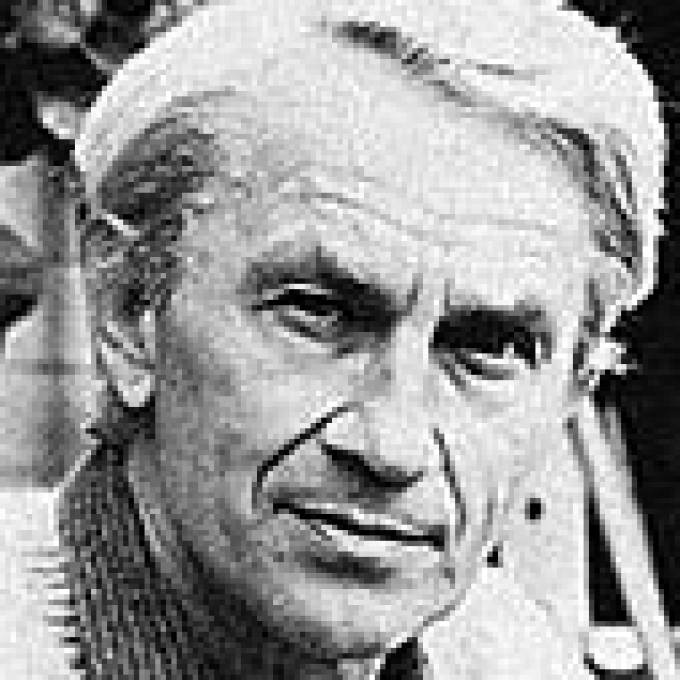 Anthony Thwaite
Publishers:
Biography
Poet Anthony Thwaite was born in Chester, England, in 1930. He spent his early childhood in Yorkshire but was evacuated to the United States during the Second World War. After two years national service he read English at Christ Church, Oxford. An acclaimed writer and poet, he has worked as a broadcaster, critic, reviewer and academic. He worked as a producer for BBC radio, was literary editor of The Listener, Assistant Professor of English at the University of Libya, Henfield Writing Fellow at the University of East Anglia, literary editor of the New Statesman, and co-editor of Encounter from 1973 to 1985. In 1986 he was Chairman of the Judges for the Booker Prize for Fiction. Together with Andrew Motion, Anthony Thwaite is literary executor of the estate of Philip Larkin and he has edited Larkin's Collected Poems (1988), Selected Letters (1992) and Further Requirements: Interviews, Broadcasts, Statements and Book reviews, 1952-85 (2001). Philip Larkin: Letters to Monica was published in 2011.
Anthony Thwaite is a former director of the London publishers André Deutsch and was Poet in Residence at Vanderbilt University, Nashville, in 1992. He holds an honorary doctorate from the University of Hull (1989) and was awarded the OBE in 1990. His poetry includes the collections Home Truths (1957), The Owl in the Tree (1963), The Stones of Emptiness: Poems 1963-66 (1967), which won the Richard Hillary Memorial Prize, Inscriptions (1973), New Confessions (1974), A Portion for Foxes (1977), and Victorian Voices (1980). Poems 1953-1988 was published in 1989, Selected Poems 1956-1996 in 1997 and A Different Country: New Poems in 2000.An interest in archaeology has influenced much of his work and he curated an exhibition at The Sainsbury Centre, Norwich, entitled 'A Poet's Pots' in 1998. He was visiting lecturer in English Literature at Tokyo University between 1955 and 1957, and co-edited the Penguin Book of Japanese Verse (1964, revised 1998). He returned to Tokyo University in 1985 as Japan Foundation Fellow, an experience explored in the poems published in Letter from Tokyo (1987).
Anthony Thwaite lives in Norfolk, England, with his wife, Ann Thwaite, the biographer and children's book writer. His Collected Poems was published in 2007. His selection of poems of John Skelton, in the Poet to Poet series, appeared in 2008.
Critical perspective
Anthony Thwaite is indelibly associated with the Movement poetry of the 1950s and in particular with Philip Larkin.
Thwaite's first book, Home Truths (1957), was the second book of poems published by the Marvell Press: the first was Larkin's The Less Deceived. Much later, Thwaite was to edit Larkin's posthumous Collected Poems (1988) and Selected Letters (1992) and act as his literary defender in the brutal controversy which followed the publication of Selected Letters and Andrew Motion's biography Philip Larkin: A Writer's Life (1993). But while Thwaite carries the markings of the Movement - clarity, intelligence, craft - he is by no means part of a 'school of Larkin'. While his language has nearly always retained a certain modesty of pitch, his avowed literary and historical interests are much wider and more various than Larkin's. That he recognises and reveres a peculiarly English genius while being able to look far beyond it testifies to Thwaite's strength as both critic and poet.
As to common ground, the two men share a sense of isolation and futility. Thwaite's famous early poem 'Mr Cooper', about graffiti in a pub toilet - 'Mr Cooper - dead'- with its turning of everyday speech into epigram, is close to Larkin not just in theme but manner: 'Two women sat and drank the lagers they / Were drinking when I'd gone. If anyone / Knew I was there, or had been, or might stay, / They didn't show it.' Thwaite is also able to read the 'long perspectives' of time and transience to which Larkin is achingly drawn. While Larkin views them in terms of the personal life, or at most, of England, Thwaite, who has travelled widely and worked overseas for extended periods, can also find them in an alien setting, for example in North Africa. See the mingled exhilaration and alarm with which he reads history in 'Arabic Script': 'like a scimitar / Curved in a lash, a flash of consonants / Such as swung out of Medina that day / On the long flog west, across ruins and flaccid colonials, / A swirl of black flags, white crescents, a language of swords.'
Such historical and literary concerns lead Thwaite into ambitious sequences of dramatic monologues. The first, 'The Letters of Synesius', is spoken by the bishop of Ptolomeita in Libya at the end of the fourth century AD, and by the poet himself in the mid-twentieth. Urbane, weary, aphoristic, certain that nothing and everything changes, the poems draw both on Cavafy and Lawrence Durrell. The latter wrote precisely the kind of poetry 'about foreign cities', sometimes unfairly associated with some of the excesses of the 1940s, to which the Movement seemed implacably opposed. Larkin himself disliked both the classical 'myth-kitty', with its off-the-peg gravitas, and the modernist habit of dwelling heavily on literary allusion. In Victorian Voices (1980), Thwaite, by contrast, made an entire book from a series of monologues spoken from the interior of the nineteenth-century world by real people, including the critic Churton Collins, Dalhousie, the governor of India before the Mutiny, and the sensational novelist Ouida. These figures seem chosen because they are secondary characters who have survived in histories of the period rather than, for example, in their own literary right. The recreation of their Lives suggests that Thwaite, himself perhaps one of the last English men of letters, has a clear appreciation of what small legacy of repute a life of cultural service is likely to leave. His learning is considerable (he is married to Ann Thwaite, the biographer of, among others, Edmund Gosse and his father, a pre-Darwinian evolutionary theorist, the second of whom Thwaite includes among his characters) but it serves the passions of the speakers rather than itself.
Thwaite is also an accomplished comic poet. His parody 'A Manichee' employs the methods of the more arid moments of Ted Hughes's middle period (that of Crow) to satirise both the mechanical nature of the work ('In a dozen different ways / All of them the same / You tell us life is terrible') and the cultural fraudulence of its reception. The brutal cosmos grinds unstoppably on, ignored by God: 'And life goes on just the same / Terrible terrible / The whisper of terrible despair / Comforting the comfortable'. The underlying point is serious: can we be sure that extremities of style and attitude do more than merely advertise themselves as baubles of the age? In Thwaite's poems there is rarely much in the way of display and few extravagant local effects. The repeated impression is of a disciplined and traditionally-minded craftsman, a Puritan of sorts, concerned to keep the subject, rather than his own beglamoured relation to it, clearly in view and to make poems which stand or fall by their clarity rather than the thickness of their disguise. The lack of opportunism extends to the choice of material. It would, for example, be difficult to find a subject with less obvious fashionable appeal than the cultural history of links between Japan and the West, dating back to the apostate 16th-century Japanese Jesuit Fucan Fabian, yet this is where Thwaite opens 'Voices Through Clouds', the latest of his long sequences. No matter how deep his immersion in literature and history, however, Thwaite never ducks, and never merely indulges, the awareness that this, like all human endeavours, may be futile, a way of adding to 'the dust of the world'.
Sean O'Brien, 2002
Bibliography
2011
Philip Larkin: Letters to Monica
2008
John Skelton (Poet to Poet)
2006
The Ruins of Time (Poetry of Place)
2003
A Move in the Weather
2001
Further Requirements: Interviews, Broadcasts, Statements and Book Reviews, 1952-85/Philip Larkin
2000
A Different Country: New Poems
1999
Anthony Thwaite in Conversation with Peter Dale and Ian Hamilton
1999
Paeans for Peter Porter
1997
Selected Poems 1956-1996
1996
Poetry Today: A Critical Guide to British Poetry 1960-1995
1996
Selected Poems/R. S. Thomas
1994
The Dust of the World
1993
Selected Poems/Henry Wadsworth Longfellow
1992
Selected Letters/Philip Larkin
1988
Collected Poems/Philip Larkin
1985
Poetry Today 1960-1984
1984
Six Centuries of Verse
1981
Odyssey: Mirror of the Mediterranean
1978
Twentieth-Century English Poetry
1976
Beyond the Inhabited World: Roman Britain
1974
The English Poets: From Chaucer to Edward Thomas
1970
Penguin Modern Poets 18
1969
The Deserts of Hesperides: An Experience of Libya
1967
The Stones of Emptiness: Poems 1963-66
1964
Penguin Book of Japanese Verse
1961
New Poems 1961: A PEN Anthology of Contemporary Poetry
1959
Contemporary English Poetry
Author statement
'If I could sum up my poetry in a few well-chosen words, the result might be a poem. Several years ago, when I was asked to say something on this topic, I came up with the notion that for me the making of poems is both a commemoration (a moment captured) and an evocation (the archaeologist manqué side of me digging into something buried and bringing it to light). But I also said that I find the processes that bring poems into being mysterious, and I wouldn't really wish to know them; the thread that links the first unwilled impulse to the object I acknowledge as the completed poem is a tenuous one, easily broken. If I knew the answers to these riddles, I would write more poems, and better ones. "Simple Poem" is as close as I can get to a credo':   Simple Poem   I shall make it simple so you understand. Making it simple will make it clear for me. When you have read it, take me by the hand As children do, loving simplicity.   This is the simple poem I have made. Tell me you understand. But when you do Don't ask me in return if I have said All that I meant, or whether it is true.