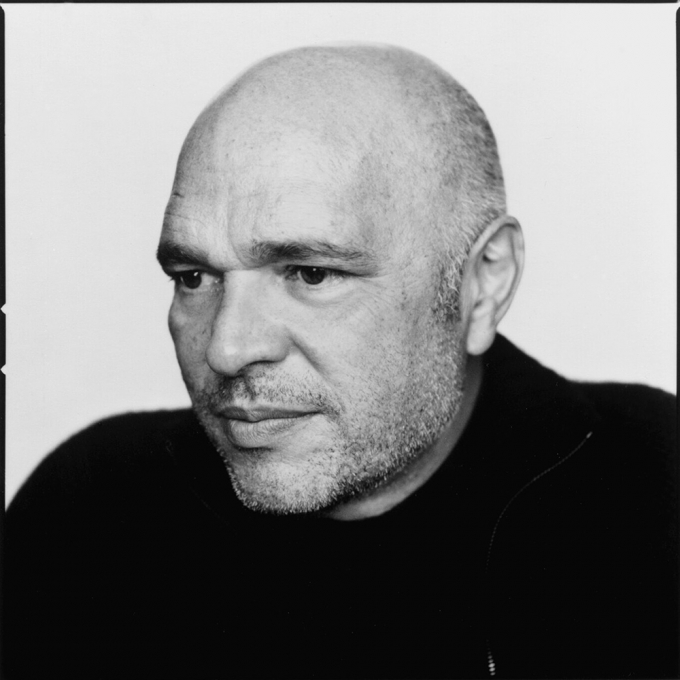 Anthony Minghella
Publishers:
Agents:
Judy Daish Associates Ltd
Biography
Anthony Minghella was born in 1954 on the Isle of Wight.
He studied at the University of Hull, and lectured in drama there up to 1981, when he started to write for BBC Television during the 1980s, including episodes of Boon and Grange Hill. Other television work included three episodes of Inspector Morse and in the late 1980s he wrote The Storyteller series (published as Jim Henson's 'The Storyteller' in 1988) and Living with Dinosaurs.
He also wrote plays for theatre, television and radio, and these included Cigarettes and Chocolates (1988), broadcast on Radio 4, Two Planks and a Passion (1985), Made in Bangkok (1986) and Whale Music (published in Plays 1, 1992). In 1991, he wrote Truly, Madly, Deeply (1991), which first appeared on television, then moved to the cinema where it was very well-received.
Since then, Anthony Minghella became known for his film work as writer and director. He wrote and directed the highly successful film The English Patient (1997), based on the novel by Michael Ondaatje and starring Ralph Fiennes and Kristen Scott-Thomas. He then wrote and directed The Talented Mr. Ripley (2000), starring Matt Damon, Jude Law and Gwyneth Paltrow and based on the novel by Patricia Highsmith, and Cold Mountain (2003), based on the novel by Charles Frazier. He also wrote the original screenplay for Breaking and Entering (2006), starring Juliette Binoche and Jude Law.
Most recently he co-wrote and directed The No. 1 Ladies Detective Agency.
Anthony Minghella died in March 2008.
Critical perspective
Anthony Minghella spent the 1980s writing and directing stage plays and television scripts, including episodes for Grange Hill, Eastenders, Boon and Inspector Morse.
He also worked with Jim Henson on The Storyteller Series (1988) and Living With Dinosaurs (1989). In these areas he was steadily successful, but his big breakthrough came in 1991, with the film Truly, Madly, Deeply. Minghella originally wrote and directed it for BBC's Screen Two, but its reception was so outstanding that it was given a cinema release. Minghella's film has been compared with the US film, Ghost, though the similarities are only superficial.
In Truly, Madly, Deeply, a young woman, Nina (Juliet Stevenson) is devastated by the death of her lover, Jamie (Alan Rickman). When she discovers that Jamie has 'returned' in ghost form and taken up residence in her flat, the audience can regard this either as a supernatural occurrence, or as Nina's imagination helping her to work through this excruciating stage of her grief. This 'reunion', whether actual or imagined, is part of her healing process - at the very least, it emphasises the way in which grief (and loss in general) often creates nostalgic and rose-tinted images of the lost loved one which may not always be entirely accurate, and which often prevent the bereaved from moving on. Jamie's return, though it initially brings joy and enables Nina to function again, soon brings (somewhat amusing) problems of its own: he requires the central heating to be turned up to an unbearable heat, and invites his ghost-friends to come round and watch videos together. Gradually, the relationship between Nina and Jamie's ghost deteriorates or, rather, Nina is getting to a stage where she is ready to let go. This coincides with her becoming attracted to someone new - Jamie must therefore return to the afterlife in order to enable Nina to move on and begin a new relationship.
 The film's quirky comic elements enable it to be heart-rending without being sentimental. It also avoids special effects (in contrast to Ghost), concentrating on the emotions of grief and the idiosyncrasies of human nature rather than clichéd melodrama. Minghella often said in interviews that he wrote the part of Nina specifically for Juliet Stevenson, for he felt she had a multi-layered talent (in particular, a 'quirky' quality) that her roles in period dramas did not give her scope to express. He valued the qualities that each individual actor brings to a role and often had particular actors in mind when writing a script. Unlike some directors, Minghella enjoyed the interaction with the actors and other members of the crew as his scripts began to come alive on stage or set. Those who  worked with Minghella often commented on his warm personality and the way in which he valued others' contributions. Editor Walter Murch worked with Minghella on several occasions:
'[Minghella] is the infra-red end of the spectrum of collaboration. Ultra-violet is someone like Milos Forman, who has a team of editors and tells them how to make every cut. But [Minghella] asks advice from everyone on the picture […] He listens to everyone, and when people really think you're listening they'll give you strange and valuable ideas.'
         (David Thomson, The New York Times, 19 December 1999)
Truly, Madly, Deeply was highly acclaimed, winning a BAFTA and several other major awards, as well as being commercially successful. It was followed by Mr Wonderful (1993), about an electrician who tries to match-make his ex-wife with a 'Mr Wonderful' so that his alimony payments will stop. Mr Wonderful was less popular with critics. Minghella's next film was the first of several in which he adapted novels to the screen, working as both scriptwriter and director. The English Patient (1997) adapted from the Booker Prize winning novel by Michael Ondaatje, was an ambitious project and an outstanding success - the film won nine Oscars, several BAFTAs and other prestigious awards. The English Patient is a dramatic film. Like other Minghella films, it focuses on the intensity and acuteness of human emotions and relationships, but its serious tone, along with the vast, epic nature of its background setting, ensure that it is very different from the quirky comedy of Truly, Madly, Deeply. Set during the final days of WWII, its central character is Laszlo Almásy (Ralph Fiennes), a formerly handsome and aristocratic soldier who has been seriously wounded and horribly disfigured by burns. As he lies in a war-damaged Tuscan monastery, cared for by a nurse, Hana (Juliette Binoche), the film moves back and forth between his static confinement in the present and scenes of the action and adventure that he experienced in North Africa. The extremes of complete inaction and intense, passionate activity emphasise each other in their acute contrast. As such, we gain some understanding of the protagonist's state of mind, as he has been hurled from one extreme to the other - from action to inertia, and from glamour, wealth and beauty to desecration and disfigurement.
Janet Maslin's review in The New York Times praises the way in which Minghella's adaptation maintains the novel's 'eloquent delicacy' while also bringing its own originality to the screen, combining epic drama with raw and piercing personal emotion:
'Minghella manages to be astonishingly faithful to the spirit of [the novel's] exotic material while giving it more shape and explicitness, virtually reinventing it from the ground up. He has described what he aspires to here as "epic cinema of a personal nature". With its immense seductiveness, heady romance and glorious desert vistas at the Lawrence of Arabia level, The English Patient imaginatively lives up that description.'
In The Talented Mr Ripley (2000), another highly successful and award-winning film, Minghella again showed his versatility in the many different types of material and subject-matter he was able to turn his hand to. Adapted from the novel by Patricia Highsmith, The Talented Mr Ripley explores the sociopathic mind of an outsider who longs to be part of the affluent 'in crowd', and will even commit cold-blooded murder in order to attain the lifestyle and identity he craves. Tom Ripley (Matt Damon) is asked by wealthy businessman Herbert Greenleaf to travel to Italy in an attempt to persuade Greenleaf's hedonistic son, Dickie (Jude Law) to return to the US. However, working-class Tom, who has always felt excluded and inferior, develops a disturbing obsession with Dickie. Both Dickie and his girlfriend Marge (Gwyneth Paltrow) represent the glamorous world that Tom both despises and desires, and Law and Paltrow play their parts convincingly, radiating the sense of privilege and entitlement that can trigger both adoration and hatred in those who are less fortunate. Eventually, Tom murders Dickie with cold detachment and attempts to assume his identity.
Ripley was followed in 2003 by another adaptation, Cold Mountain, from the novel by Charles Frazier, set during the US Civil War in the 1860s. It was as successful as its predecessors, and once again starred Jude Law, along with Nicole Kidman, Ray Winstone and Donald Sutherland. It has similarities with The English Patient, depicting war and its aftermath, and, again, it explores both physical and psychological journeys. A Confederate soldier, Inman (Law), walks from a hospital in Virginia to his home in Cold Mountain, North Carolina: 'His physical odyssey is mirrored by the internal journey faced back in Cold Mountain by Ada, the woman he loves' (David Aaronvitch, The Observer, 19 Jan 2003). Minghella's greatest challenge, in this and other projects, was in keeping the film to a reasonable length: ' "Walter [Murch] lectures me because too many things happen in the script. But you can't have an Odyssey in which Odysseus only faces one or two challenges. He has to face several."' (Minghella in The Observer, cited above).  
After several adaptations from novels, Breaking and Entering (2006) was Minghella's first original screenplay and first British-made film since Truly, Madly, Deeply. Jude Law stars yet again, this time as Will, a wealthy London architect who becomes involved with Amira (Juliette Binoche), an immigrant Bosnian woman whose son is stealing from Will's offices. The film contrasts the affluent lifestyle of Will, his partner and stepdaughter, with the poverty and oppression experienced by Amira and her son. However, neither lifestyle is superior, for both children are shown to be psychologically troubled.
In 2005, Minghella directed his first opera, Madam Butterfly, with his wife, choreographer Carolyn Choa, at the English National Opera.

Elizabeth O'Reilly, 2007
Bibliography
2006
Breaking and Entering
2005
Minghella on Minghella
2003
Cold Mountain: A Screenplay
2000
The Talented Mr. Ripley
1997
The English Patient: A Screenplay
1994
Driven to Distraction: A Case for Inspector Morse
1991
Truly, Madly, Deeply
1989
Best Radio Plays of 1988
1989
Interior Room: Exterior City
1988
Jim Henson's 'The Storyteller'
1987
Whale Music and Other Plays
1985
Two Planks and a Passion
Awards
2003
National Board of Review
2003
Writers' Guild of America
1999
British Academy Award
1999
Writers' Guild of America
1996
Academy Award (Oscar) for Best Adapted Screenplay
1996
Broadcast Film Critics Association
1992
Writers' Guild Award
1989
International Emmy Award