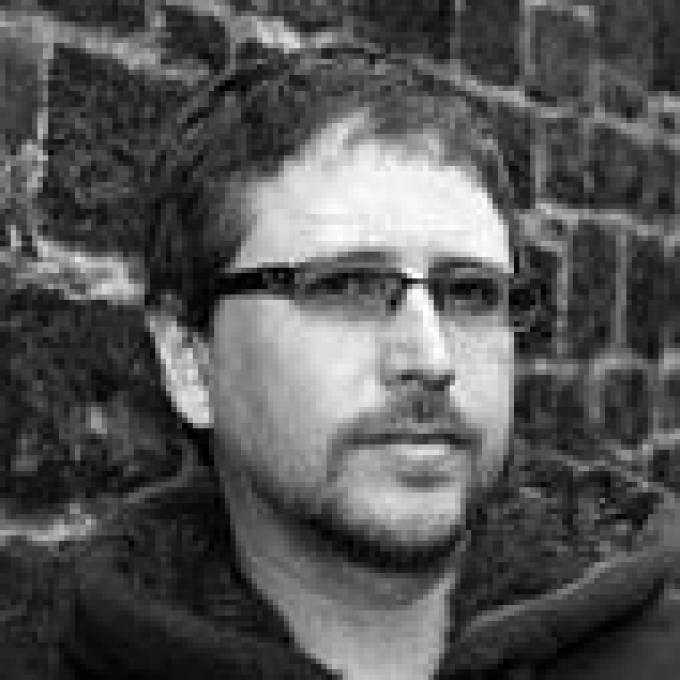 Biography
Andy Diggle is an award-winning freelance comic-book writer, currently under exclusive contract to Marvel Comics (US), for whom he writes the monthly Daredevil title.
In October 2009, principal photography was completed on the movie adaptation of his cult action-thriller comic-book series The Losers, starring Jeffrey Dean Morgan, Idris Elba and Zoe Saldana, which is due for worldwide release in April 2010.
Formerly the Editor of influential British sci-fi comic, 2000 AD, Andy now has over a dozen graphic novels in print, including The Losers (2004); Hellblazer (2008); Green Arrow: Year One (2008);  and Guy Ritchie's Gamekeeper (2007), which is currently being developed as a movie by Warner Bros.
In addition to his Marvel work, Andy is currently developing various creator-owned comics-to-film projects. London born and bred, he now lives in Lancaster in north-west England with his wife, two children and a clinical addiction to Call of Duty: Modern Warfare 2.

Bibliography
2010
Daredevil: The Devil's Hand
2010
Thunderbolts: Widowmaker
2009
Dark Reign: Deadpool/Thunderbolts
2009
Hellblazer: The Roots of Coincidence
2009
Thunderbolts: Burning Down the House
2008
Hellblazer: The Laughing Magician
2008
Lenny Zero in Mega-City Undercover
2008
Green Arrow: Year One
2007
Guy Ritchie's Gamekeeper
2007
Batman: Rules of Engagement
2006
The Losers (Vol. 5): Endgame
2006
Hellblazer: Lady Constantine
2006
The Punisher: Very Special Holidays
2005
The Losers (Vol. 4): Close Quarters
2005
The Losers (Vol. 3): Trifecta
2005
Adam Strange: Planet Heist
2004
The Losers (Vol. 1): Ante Up
2004
Swamp Thing: Bad Seed
2004
The Losers (Vol. 2): Double Down
2003
Judge Dredd vs. Aliens: Incubus