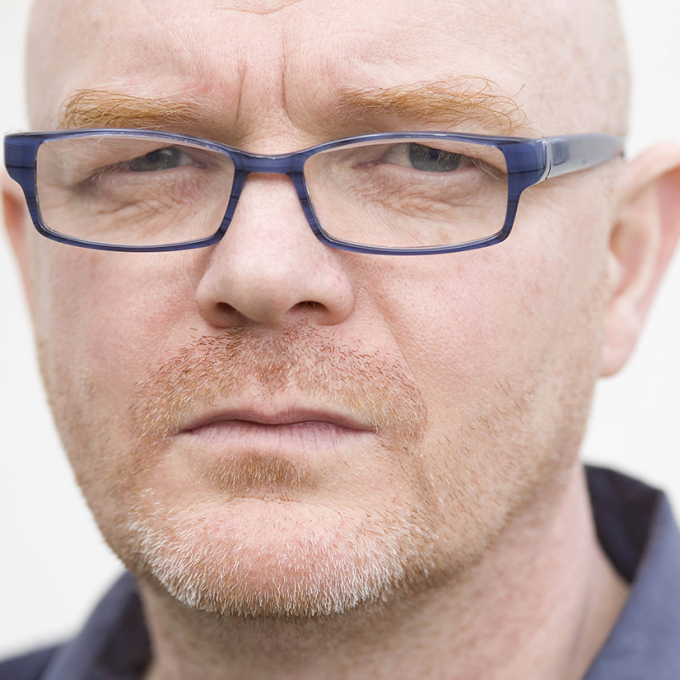 Professor Andrew Cowan
Publishers:
Agents:
Biography
Andrew Cowan was born in Corby, Northamptonshire in 1960, and studied at the University of East Anglia, where he is now Director of Creative Writing and teaches on the Creative Writing MA.
His acclaimed first novel, Pig (1994), won a Betty Trask Award, the Sunday Times Young Writer of the Year Award, The Authors' Club First Novel Award, a Scottish Arts Council Book Award and the Ruth Hadden Memorial Award. Common Ground (1996) and Crustaceans (2000) both received competitive Arts Council bursaries. What I Know was the recipient of an Arts Council Writers' Award and was published in 2005. His creative writing guidebook,The Art of Writing Fiction, was published in 2011. His fifth novel, Worthless Men, was published in 2013.
Critical perspective
Andrew Cowan is the very opposite of a showy writer.
There is no linguistic daring, or belief in the primacy of style; no supercharged imaginative risk-taking. There are no exotic settings or wild flights of surrealist fancy. Cowan's characters are not archetypes, caricatures or mad amalgams. They do not exist as authorial mouthpieces, to further a cause, a belief, or a way of seeing. Cowan's writing is intimate, naturalistic and mostly in the first person. Time and again critics draw attention to his poise and poignancy, his attention to detail and craftsmanship. Cowan depicts people in provincial worlds; there is an interest in the domestic, in the mechanics of relationships when the blood-rush lust of the beginning falls away. In What I Know (2005), his latest novel, there is a character called Will Brown. Will is a novelist, 'a writer much admired for his craftsmanship and the accuracy of his depiction of ordinary, unglamorous lives.' This is a playful dig at critics; Brown is Cowan as he has been received.
Pig (1994), Cowan's multi-award winning first novel, was compared in The New York Times to The Catcher in the Rye. It is true that this tale of adolescent awakening played out against a backdrop of faintly insidious urban entropy, does have something of the quirky individuality of J.D. Salinger's masterpiece. When 15-year-old Danny's grandmother dies, and his grandfather moves to a home, Danny decides to take care of his grandparents' ageing pig. This meets with the sarcastic contempt of his family, who see no merit in what Danny is doing. Through a long summer, Danny and his Indian girlfriend Surinder spend their time at Danny's grandparents' house, looking after the pig. They are, for a time, removed from the rotting town around them, filled as it is with menace and open racism. Pig suggests a connection between psychical and psychological collapse. The town belongs to the past, a time of industrial greatness, a time when industry mattered. With the exception of Danny and Surinder, and perhaps Danny's grandfather, the rest of the characters in Pig also belong to another time, a time in which pedantic prejudice was routine, acceptable, encouraged. Pig is also a measured portrait of adolescent sexual awakening. Cowan deals with the loss of innocence and the first stirring of romantic love quite superbly. Danny and Surinder share the kind of clumsy relationship at which adolescents excel. It is unsure of itself, intimate yet chaste; there is a freedom in the shared nakedness, but there is also a constraint, so overwhelming are the tumble of emotions, the sudden leap into the adult. Since Pig, Cowan's novels have examined the way in which memories and longings, long since submerged or deliberately buried, return to unsettle the present. Common Ground (1996), Crustaceans (2000) and What I Know all feature male protagonists whose marriages are experiencing strain. There is evident love between husband and wife, but it is not the stuff of Hollywood fantasy. Marriage is always undeniably real in Cowan; it turns on the competing and conflicting demands of personal need, the frustration of compromise, the tiredness of the very notion of longevity. Cowan is adept at creating worryingly accurate marital portraits: there is a sense of something settled for. It is surprising that he hasn't been taken to the task by the Church. It is not that his writing is anti-marriage, but one may experience a sudden dip in enthusiasm for the institution after reading his work.
Common Ground, Cowan's second novel, is his funniest novel to date. It pokes a mocking finger at everyone from the politically correct to the I'm-just-off-to-find- myself travellers, to the perpetually and cynically sarcastic. The common ground of the title refers to an area of land threatened by a road development, to what is shared by bored Geography teacher Ashley and his activist wife Jay, and the communication between Ashley and his brother, who is on a round-the-world trip and to whom Ashley writes extremely amusing letters. There is something of David Lodge's narrators in the epistolary voice of Ashley: the wry humour, the immediate likeability, the suggestion of a lack of contentment buried beneath the layers of distancing irony. Common Ground is an engaging and enjoyable novel but perhaps suffers from a lack of direction: the stories do not quite fall into one another. Ashley's disaffection as a teacher, the birth of baby Maggie, and the struggle to save the Common, could all have made novels in themselves.
Crustaceans is Cowan's bleakest and most haunting work: a birthday trip to the seaside and a story told by a father to a son, trips into a meditation on the meaning of memory, its power in our lives, and, above all, of the sudden and devastating impact of loss. Crustaceans are not the only hard-shelled sea creatures found at the seaside, but are in the taciturnity of protagonist Paul, and the failure of those around him to open up, something Paul has tried to atone for with his own young son. Crustaceans is written in a spare, pared down style. It is almost as if Paul does not want to tell his story, and when we discover just what has happened to him, his reluctance is completely understandable.
Cowan's novel, What I Know, narrated by Mike Hannah, a just-turned 40 private detective on the verge of a full-scale crisis, combines the style of Rear Window and The Conversation, two surveillance classics mentioned by the narrator. There is the lightness and social comedy of the former, and the underlying compulsion of the latter, a need to spy based upon a failure of understanding, a life lived far from the dreams of youth. What I Know, as marvellously readable as all of Cowan's work, is not, however, as straightforward as it may first appear. It is much more than a simple tale of mid-life crisis. It is a speculation on the nature of identity, seen through the prism of a man who is beginning to come apart at the seams; a man no longer sure of why he ever chose those particular threads with which to stitch himself up in the first place. 'I cannot pretend to find our life interesting,' Mike says, 'It has ceased to be a story to me, if it ever was. There's little sense of a plot being revealed, no hint of surprises in store, and often it seems the only kind of "what next" we might reasonably expect is the worst kind of catastrophe.'
One of the best things about Andrew Cowan is that he refuses write to a pattern. Quietly innovative and always intriguing, he never resolves his plots with pat or easy answers. He has already produced an impressive body of work and is one of the most accomplished of contemporary British writers.
Garan Holcombe, 2005
Bibliography
2011
The Art of Writing Fiction
Awards
2004
Arts Council Writers' Award
1995
Scottish Arts Council Book Award
1994
Authors' Club First Novel Award
1994
Ruth Hadden Memorial Award
1994
Sunday Times Young Writer of the Year Award