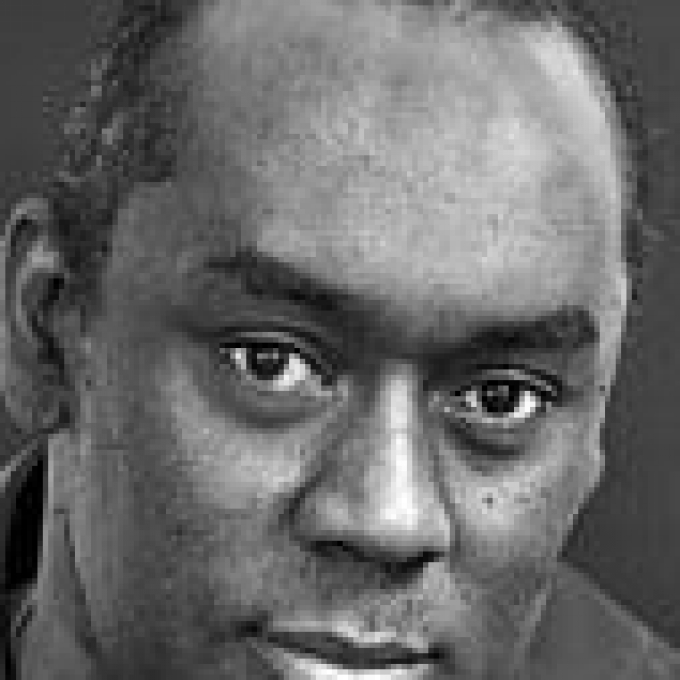 Alex Wheatle
Publishers:
Agents:
Biography
Alex Wheatle is the author of several novels, some of them set in Brixton, where he grew up.
Born in London of Jamaican parents, his first book, Brixton Rock (1999), tells the story of a 16-year old boy of mixed race, in 1980s Brixton. Brixton Rock was adapted for the stage and performed at the Young Vic in 2010. Its sequel, Brenton Brown, was published in 2011.
His second novel, East of Acre Lane (2001), has a similar setting, and won a London Arts Board New Writers Award. A prequel, Island Songs, set in Jamaica, was published in 2005,  and a sequel, Dirty South, in 2008.
Other novels include In The Seven Sisters (2002), in which the scene moves to Surrey in 1976, where four boys escape from an abusive life in a children's home; and Checkers  (2003), written with Mark Parham, was published in 2003. His most recent novels, Liccle Bit (2015), Crongton Knights (2016) - winner of the Guardian Children's Fiction Prize - and Straight Outta Crongton (2017), are novels for young adult readers, focusing on the lives of teenagers and families on the fictional South Crongton council estate.
In 2010, he wrote and toured the one-man autobiographical performance, Uprising. His play, Shame & Scandal, had its debut at the Albany Theatre, Deptford in October 2015. 
Alex Wheatle lives in London. He was awarded an MBE for services to literature in 2008.
Critical perspective
Alex Wheatle's fiction focuses on a dimension of postwar black British culture that has been surprisingly neglected in available literary representation: the black male underclass.
His first novel, Brixton Rock (1999), was praised by dub poet Linton Kwesi Johnson as 'pacey; witty; his characters [are] real and recognisable. This is a very promising debut …'. And Johnson should know. Himself a prominent contemporary activist and protestor Linton Kwesi Johnson, along with Wheatle, is one of the few artists to have put the rioting into writing, and to have lived it.
Brixton Rock unfolds in South London between December 1979 and May 1980, just one year before the Brixton Riots of 1981. The protagonist of the novel is Brenton Brown, a teenager who, like Wheatle, grows up in a children's home. The novel takes us into a criminal underworld of violent and murderous masculinity. Like Grahame Green's Brighton Rock (1938), upon which Wheatle's novel puns, Brixton Rock is an exploration of sin in a closed society seemingly purged of the possibilities of redemption. Thus, while Brenton is eventually reunited with his mother, he subsequently becomes attracted to her daughter Juliet (his half-sister), before being slashed by his opposite number, Terry Flynn. In the background, relations between the police and the local black community rapidly deteriorate.
Wheatle was already an established local poet when his first novel was published, and there is a studied economy, rather than mere pace and immediacy to his stripped back, self consciously 'street' and Chandleresque sentences:
'A sweet bwai simmering in frustration sat on the bonnet of his 3.5 Rover, knowing there was no chance of escaping the roadblock. Four terraced houses away, Sofrano B were rocking the neighbourhood playing endless dub plates of Sugar Minott and Al Campbell. A little further on, the all-night West Indian food shop boasted a queue of raved-out ravers, hungering for a snack of bun and cheese or fried dumpling before heads butted their pillows. Across the road from the shop, a bejewelled pimp sporting a beaver-skinned Stetson sat regally in his Jag, collecting the night's taking from his bruised and swollen-faced whore.'
With disarming ease, Wheatle builds up a time and territory that is both bluntly realist and full of poetry. His alliterative phrases and rhythmical sentences, the occasional neologism and unconventional imagery (heads butting pillows) lift the book above the average X-Press publication (the pioneering publisher of black British crime and pulp fiction in the early 1990s): his writing is in this sense closer to the high end thrillers of Diran Adebeyo (see My Once Upon a Time). This is not to draw canonical lines between high and low black British fiction. Such partitioning is particularly perilous when dealing with an author who shifts so easily between popular and official genres and registers, between reggae and poetry: Wheatle himself is the co-author of Checkers in the X-Press series.
In his second novel, East of Acre Lane (2001), Wheatle returns to the same South London landscape one year on. We are now in the midst of events surrounding the Brixton riots, and the novel centres upon Railton Road, the epicentre of the uprisings in 1981. It is here that the novel's main character, Biscuit, makes his precarious living selling drugs to sustain his impoverished family and his own uncompromising lifestyle. The novel carries uncanny echoes of Brixton Rock with characters and events overlapping and informing one another. But there is also a sense of progression as we move from the fatricide (black on black violence) of the first novel where the hatred is directed inwards, to the explosive propulsion of violence outwards onto the streets of the city, as the riots with the police unfold. The result is something rare in the long and rich history of postwar British fiction: one of the first (if not the first) sustained narratives of those momentous, traumatic and cathartic days of insurrection along Railton Road.
In his next novel, The Seven Sisters (2002), Wheatle moves away from what might have been an easy winning formula. Set in the suburbs and rural Surrey, The Seven Sisters (on the surface at least) turns from the politics of race in the early 1980s to a more personal, psychological narrative of four abused boys running away from a children's home during the long hot summer of 1976. Behind the tragic events that are unflinchingly described in the novel, is a strong undercurrent of humour which will be familiar to readers of Wheatle's other fiction and which gives a tonal complexity, as well as a sense of hope, to often bleak, depressive, and depressed visions.
Wheatle's fifth work of fiction, Island Songs (2005), strays further still from South London before returning to Brixton. Following their husbands from rural Jamaica to urban England, Jenny and Hortense Rodney find themselves on a journey of expectation which evokes the Windrush generation, and the pioneer West Indian settlers of the postwar years. As such it holds up to comparison with better known Windrush narratives such as Andrea Levy's Small Island. If the Windrush narrative has been rendered routine through endless repetition in recent years, Wheatle's work continues to innovate, moving beyond the youthful masculinities which are central to the authentic vision of his established fiction to dwell on the epic lives of two women.
Told from the first-person perspective of Dennis Huggins, The Dirty South, returns to, and brings up to date, the historical narrative of Brixton from the first novels. Wheatle's latest novel is his angriest yet:
'Before all you know-it-all pussies start thinking that this is the story of some young black guy who didn't know his paps and lived in a Brixton ghetto – you're wrong. Yeah, I live in Brixton, or Bricky as we call it. But in a nice street … Bricky does have decent streets but with all that fuckery stereotyping and media shit, you well-booted living in Berkshire and wherever wouldn't know that …'
Dennis's diatribe, told from the cells of Pentonville Prison, captures all the bravado and cocky misogynistic humour of Wheatle's most dubiously convincing characters. Conjuring, while abusing in the second person, a privileged white reader, Wheatle re-opens the tense and racialised dialogue between insiders and outsiders, the knowing and the ignorant, rich and poor, the stereotypical and the real, that runs through all his work to date.
Dr James Procter, 2009
Bibliography
2017
Straight Outta Crongton