ColabNowNow: Open Call
Location:
East Africa, West Africa, Southern Africa, North Africa and United Kingdom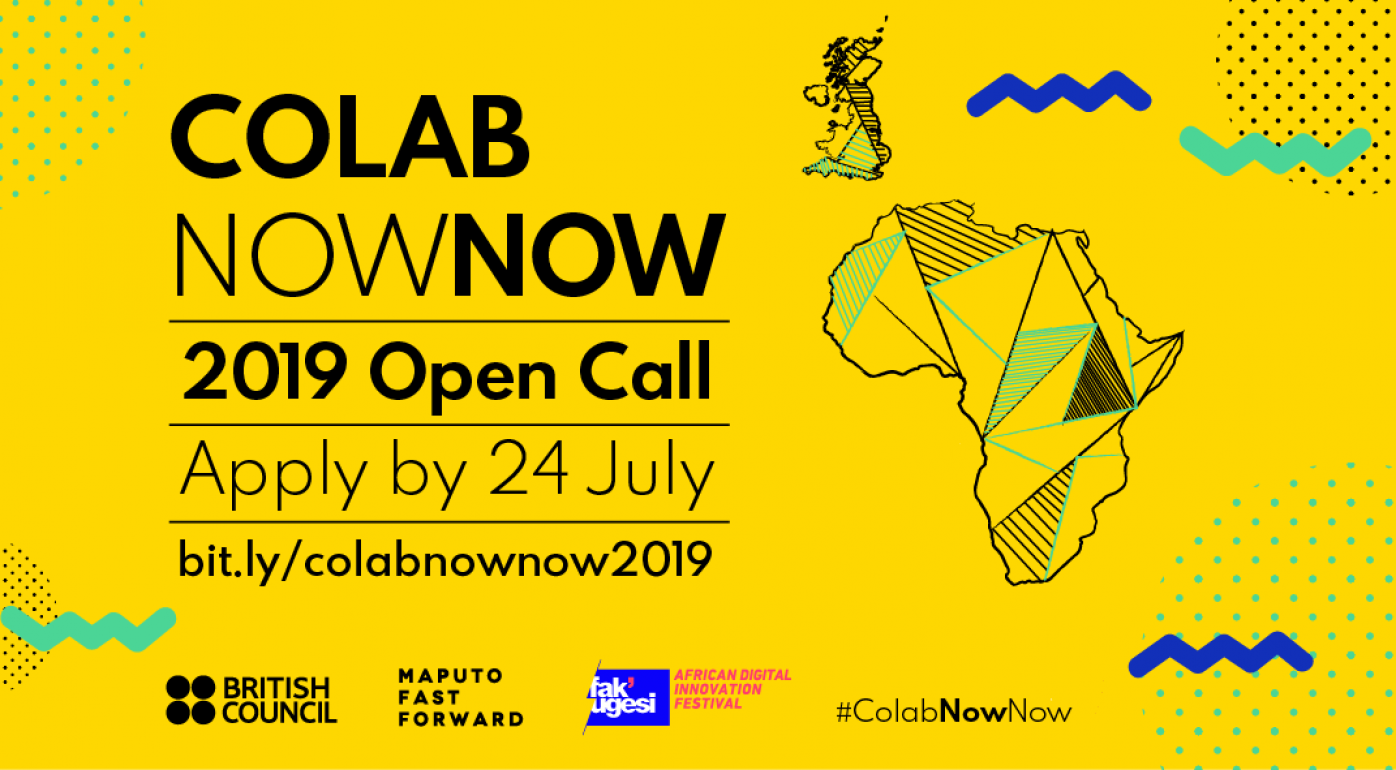 We're looking for digital storytellers (including writers, photographers, filmmakers, videographers, bloggers and vloggers) in Africa and the UK to take part in our co-creation project #ColabNowNow. 
ColabNowNow will bring together storytellers from Africa and the UK to collaborate on new work
. 
An exhibition of this work will open on 11 October 2019 at the opening of the Maputo Fast Forward festival
.
Deadline 24 July. Find out more and apply.